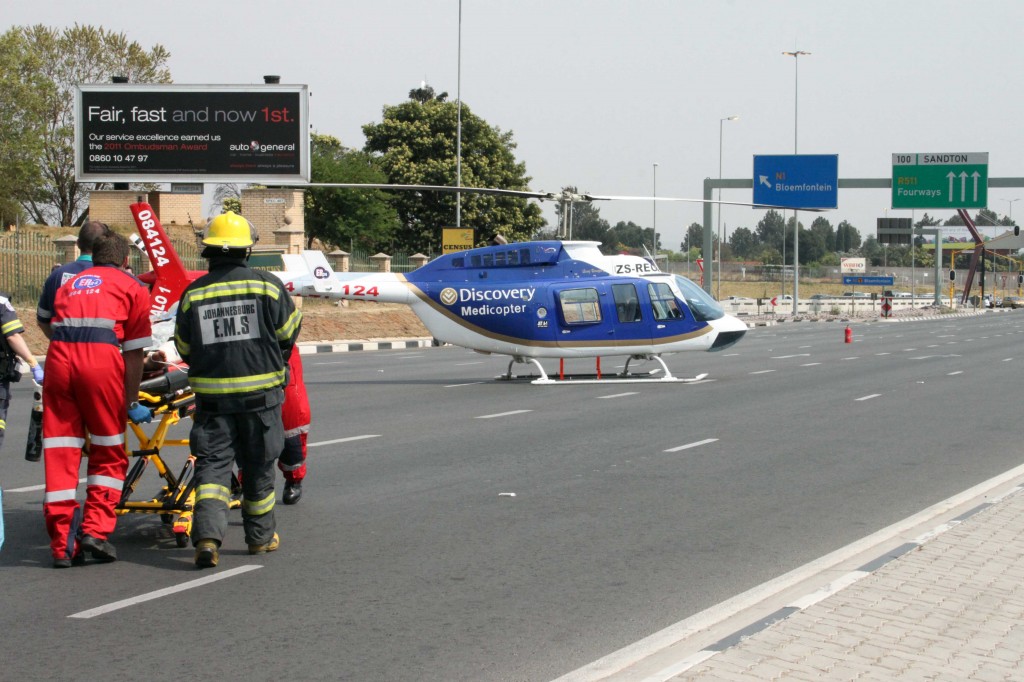 [Bryanston 30 September 2011 09:00]
A 28 year old heavily pregnant lady was knocked over this morning at William Nicol and Sloane Streets.
Shortly after 0900 paramedics from ER24 and other services joined forces to stabilise the critically injured woman. The Advanced Life Support Paramedic from the Life Fourways Hospital immediately made the call to get the ER24 Discovery Medicopter to the scene in order to rapidly transport the patient to hospital once she was stabilised at the scene.
Bystanders explained to paramedics that the lady was walking on the side of the road when a vehicle collided with her, leaving her with multiple injuries including a severe head injury and fractures to her limbs.
The ER24 Medicopter was called to the scene to airlift the woman to the Charlotte Maxeke Hospital where she will receive specialised treatment.
Traffic was severely affected on William Nicol as the bridge was closed off near the N1 for the Medicopter to land at the scene.
No one else sustained injuries in this accident and the exact cause will be investigated.
Werner Vermaak, ER24
Also view: