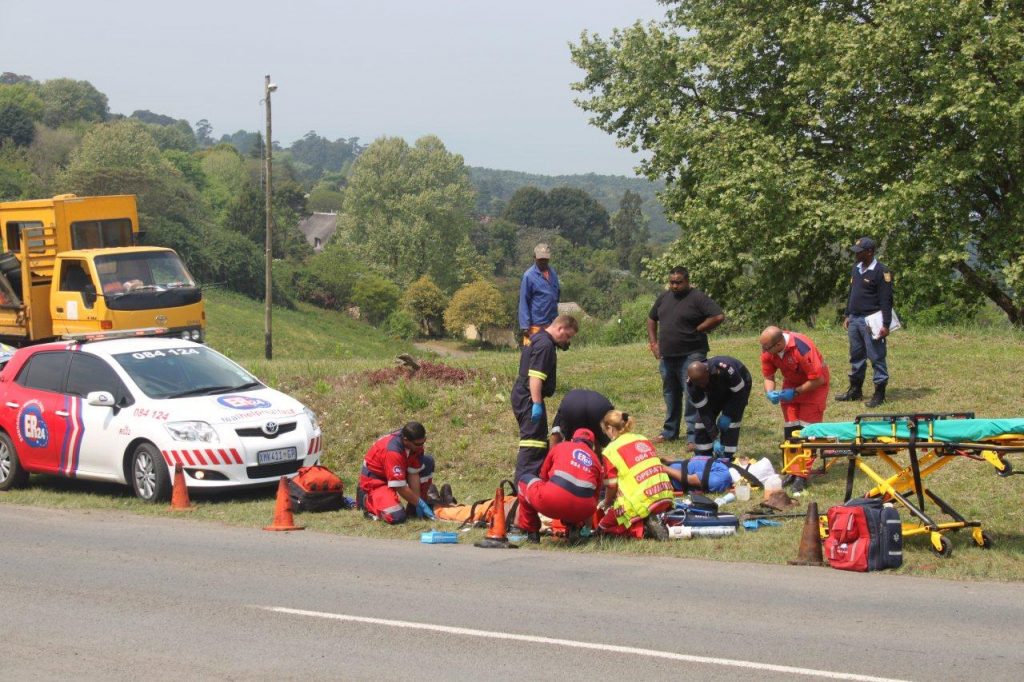 [HILTON – 29 SEPTEMBER 2011 AT 13H00]
A construction worker believed to be in his early 50's was fixing pot holes on Dennis Shepstone Road in Hilton when he was struck down by a delivery van that was heading towards Sweetwaters this afternoon.
ER24 paramedics from Pietermaritzburg rushed to the scene and found the man lying on the grass verge and been treated by the SAPS dive unit. The patient was assessed and found that he had suffered a head injury and possible neck and back injury. Paramedics had to stabilise the patient by placing him on a specialised board and giving the patient pain medication before he was taken to a nearby hospital in serious but stable condition.
The driver of the delivery vehicle sustained very minor injuries and was taken to Mediclinic Pietermaritzburg for a further medical examination. The SAPS from Hilton were on scene and would investigate the accident further.
Derrick Banks, ER24
Also view: