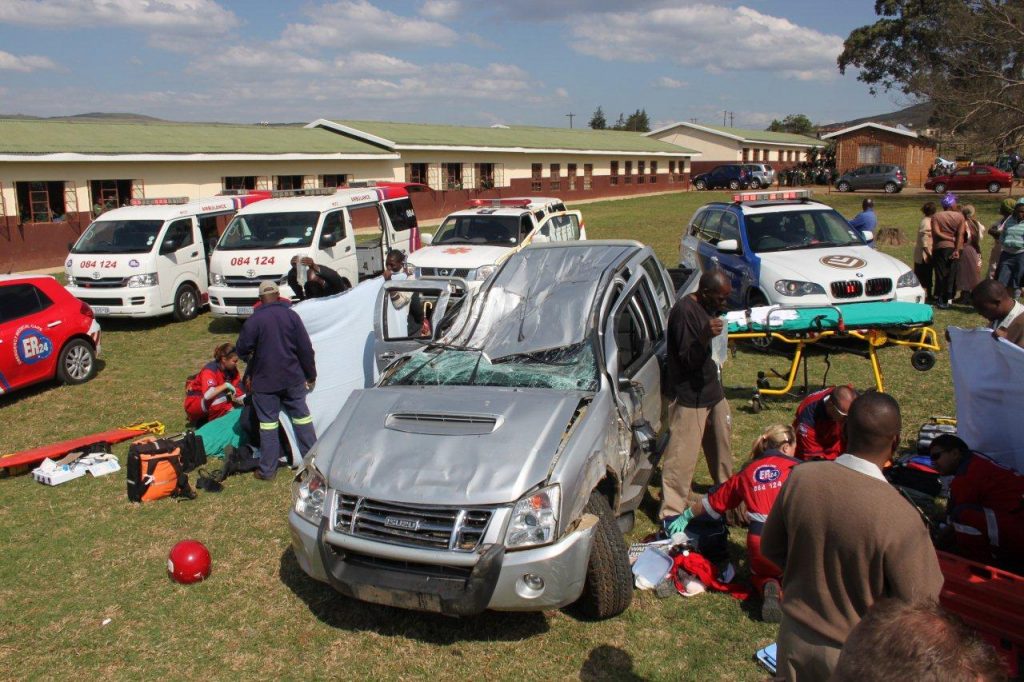 [PIETERMARITZBURG – 20 SEPTEMBER 2011 AT 14H30]
A collision in Elandskop near the prison involving two bakkies has left a passenger and driver with serious injuries after the one bakkie rolled and landed in a school grounds this afternoon.
Emergency personnel arrived on the scene and found the one bakkie in the school grounds on its wheels. The two occupants of the vehicle were lying outside near to the accident both in a serious condition. The driver sustained serious traumatic injuries to his right arm and was complaining of severe pain to his neck and back region. The passenger, a female had sustained possible neck and back injuries and complained of pains to her chest area, indicating that there could be some sort of internal injuries. Advanced Life Support intervention had to be performed on both patients before they could be transported to Mediclinic Pietermaritzburg for further medical care.
The cause of the accident is still yet unknown but the local authorities will investigate the accident further.  When the accident occurred all the school children were in there classrooms and not on the field where the bakkie had ended up.
Derrick Banks, ER24