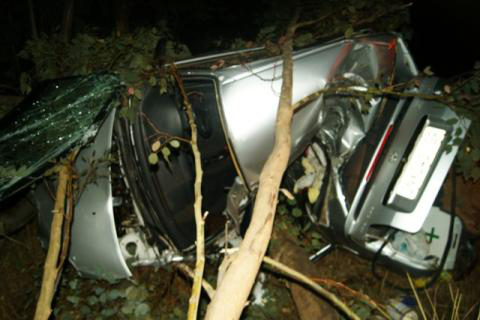 VILLIERS 3 October 2011, 01:00
A serious motor vehicle collision on the N3 highway near Villiers has claimed the life of a 4 week old baby boy.
The cause of the collision is unknown, but a mother and child were traveling on the highway, when the driver allegedly lost control of the vehicle overturning it into a tree.
When ER24 paramedics arrived at the scene, they could see the collision was severe judging by the amount of damage sustained to the vehicle. The 4 week old boy had sustained severe injuries in the collision and was later declared dead at the scene.
Local fire and rescue services used hydraulic rescue equipment to cut the vehicle in order to free the badly injured mother. Paramedics applied Advanced Life Support intervention on the mother before rapidly transporting her to a nearby medical facility.
Local law enforcement authorities who attended the scene will be investigating the incident further.
Andre Visser, ER24