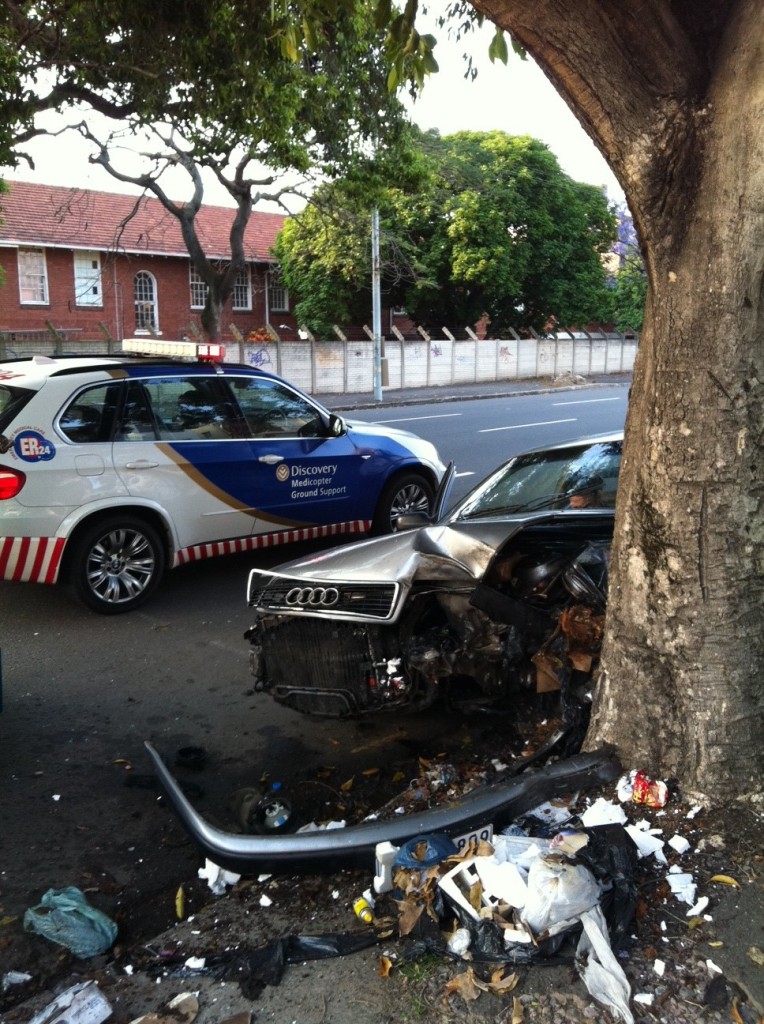 [DURBAN – 13 OCTOBER 2011 AT 06H20]
A female driver had a narrow escape with only minor injuries after crashing her car in to a tree on Umbilo Road near Alan Paton Road early this morning.
ER24 paramedics arrived on the scene and found the light motor vehicle up against the tree with severe damage to the passenger and front side of the vehicle. The driver who was already out the vehicle was examined by the paramedics and found that she had suffered very minor injuries but was taken to Life Entabeni Hospital for further medical care as a precaution due to the damage to the car.
It is believed that the woman lost control of her car because of mechanical problems but the necessary authorities were on the scene and would investigate the accident further.
Derrick Banks, ER24