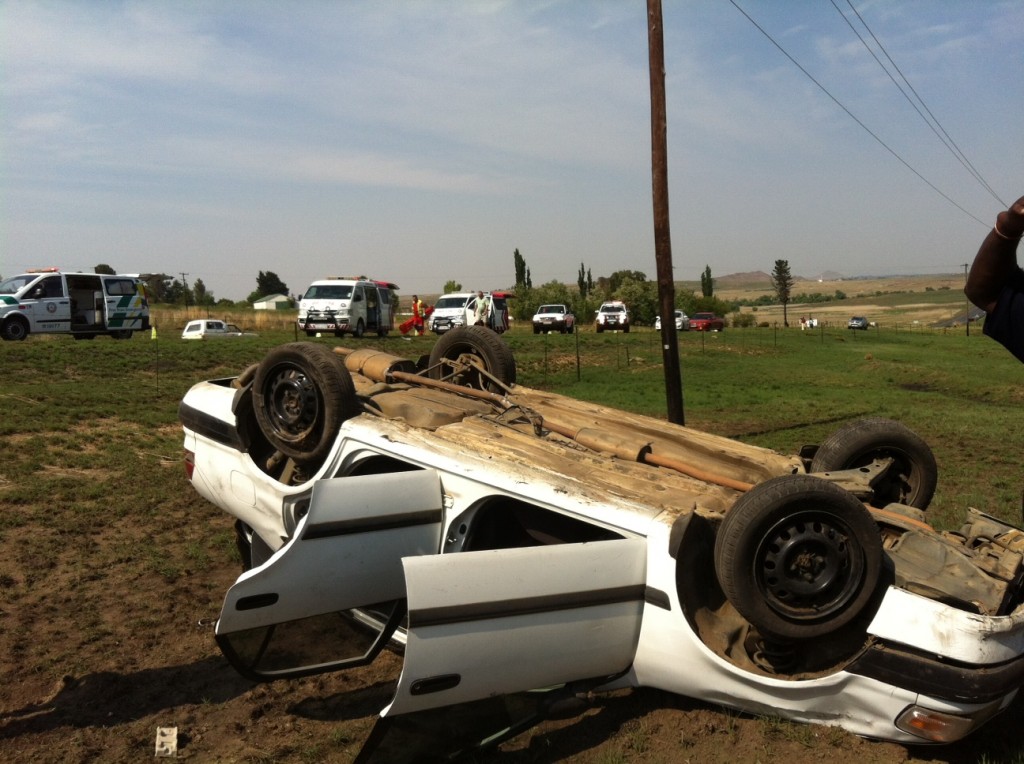 [BETHLEHEM – 14 October 2011 at 09:00]
An accident on the R714 outside of Bethlehem left five people injured this morning.
Shortly after 0900 paramedics responded to the accident on the well known Warden Road where they found a Toyota Corolla lying on its roof in a nearby veld. All of the occupants were sitting outside of the car when paramedics arrived.
Three adults, a teenager and a four month old baby was assessed on the scene. Fortunately none of them sustained serious injuries. All of the occupants were treated on the scene and transported to a nearby provincial hospital.
Private emergency services, the Free State EMS and Dihlabeng Municipality joined forces on the scene to transport the injured.
The exact cause is not yet known. One of the occupants explained to paramedics that she only realised what was happening when the car started to overturn.
Werner Vermaak, ER24