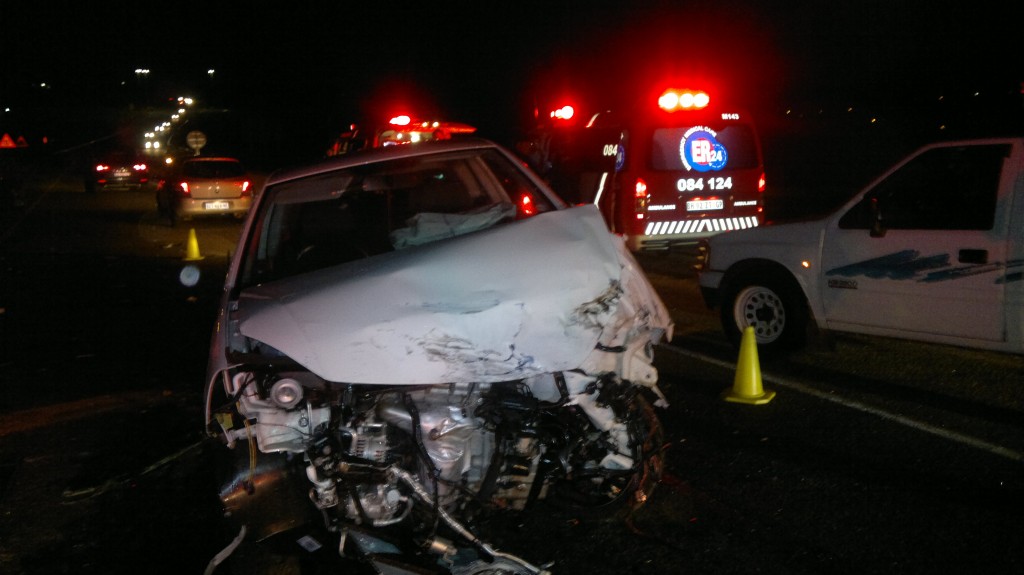 [JOHANNESBURG – 29 OCTOBER 2011 AT 23H30]
Four people were injured of which two were in a serious condition after two VW polo collided into one another on Van Staden and Hendrick Potgieter in Ruimsig late this evening.
Emergency personnel arrived on the scene and found the two motor vehicles both on the road, with the one vehicle on its side. The vehicles had sustained extensive damage to the front of them indicating a possible head on collision. The occupants of the vehicles were found outside and seated next to the vehicles. Patients were assessed and found that two of the occupants had suffered serious injuries.
They were treated for possible neck and back injuries as well as possible broken bones. Advanced Life Support intervention had to be performed on the patients. The remaining occupants of the cars suffered minor cuts and abrasions. The patients were transported to various hospitals in the area for further medical care.
It is unclear who was at fault but the local authorities will have to investigate the accident further.
Derrick Banks, ER24