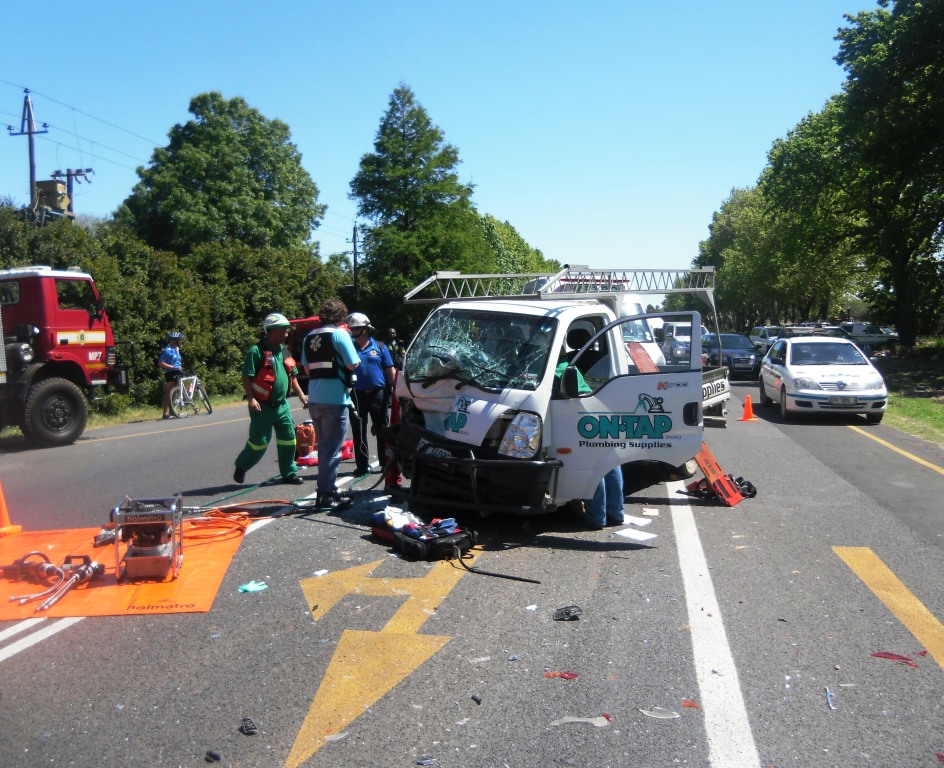 FRANSCHHOEK 6 October 2011, 12:15
Two people have sustained injuries this afternoon after a serious head-on collision on the R45 near Fanschhoek.
The cause of the collision is still unknown, but it involved a delivery bakkie and a passenger vehicle which collided head-on at speed. When ER24 paramedics arrived at the scene, medical personnel from EMR were already attending to the casualties.
The driver of the delivery bakkie, a male believed to be in his 20's, had sustained severe injuries to both his legs in the form of multiple fractures. Due the injuries sustained and the distance to the nearest appropriate medical facility, on-scene paramedics promptly dispatched the ER24 Discovery Medicopter to the scene.
Paramedics then treated and stabilised the injured man. Within minutes the Medicopter had landed at the scene to airlift the patient to Mediclinic Cape Gate for further medical treatment.
The other vehicle's driver, a female, had sustained minor injuries only and was treated at the scene for suspected back and neck injuries. She was later transported to a nearby medical facility in an ER24 ambulance. Local law enforcement authorities who attended the scene will be investigating the incident further.
Andre Visser, ER24