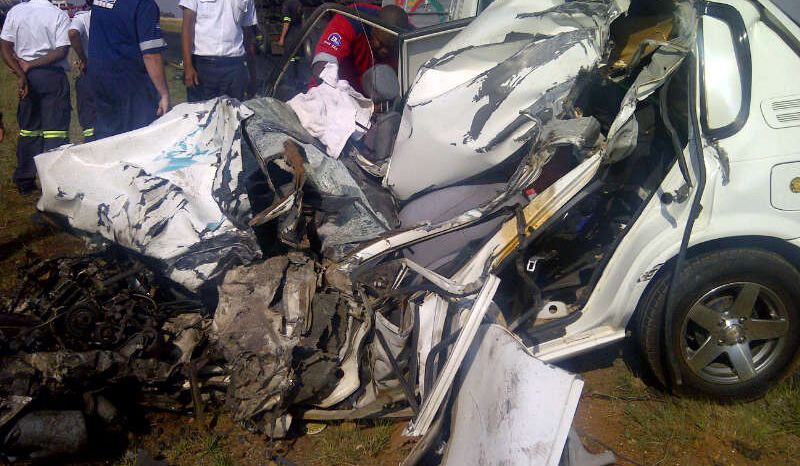 [Nigel 16 October 2011 14:30]
A man has been killed after his Toyota Tazz crashed head on into a fuel tanker truck on the R550 between Devon and Nigel this afternoon.
The Advanced Life Support paramedic from ER24 was the first to arrive at the scene and she immediately went to the crushed Tazz. The vehicle was almost unrecognisable, the front of the vehicle looked like it had been shredded, and it was very difficult to get to the man that had been driving. Only a small section of his body was visible, but her initial thoughts were confirmed when she assessed the patient. The impact between the two vehicles had been so severe that the man had died on scene due to extensive injuries. He was still trapped in the wreckage.
The tanker had jack-knifed and the compartment that was carrying the flammable liquid had been breached. The fuel began spilling over the side of the road where it had come to a stop, but fortunately the fuel had not been ignited. The Hazardous Materials Unit would be called out to contain the spillage.
The driver of the truck sustained minor injuries and would be taken to hospital for further treatment by the local provincial ambulance service.
Police who attended the scene would investigate the details pertaining to the cause of the accident.
Vanessa Jackson, ER24