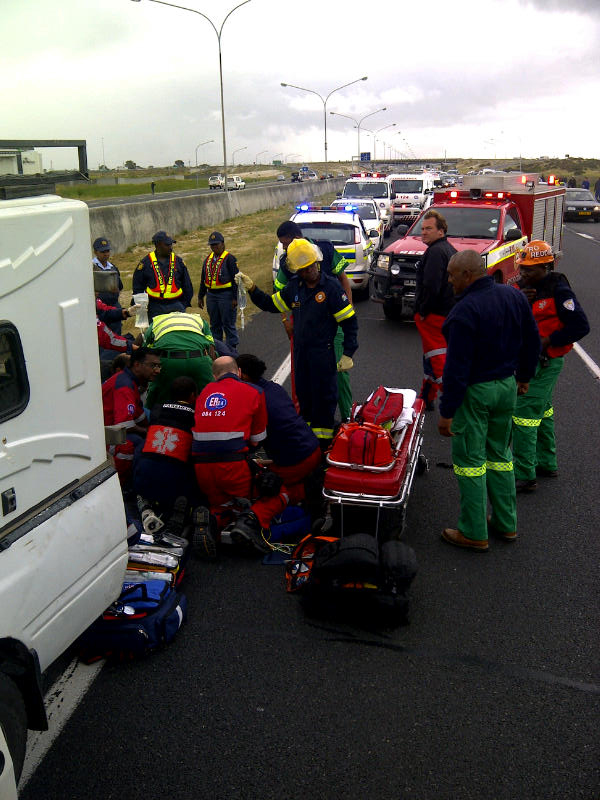 [Khayelitsha 31 October 2011 17:00]
A man in his 50's has been critically injured after he allegedly attempted to cross the N2 near Mew Way in Khayelitsha.
The man first crossed the inbound carriageway, but he was unfortunate to have not been able to make it over the Somerset West direction of the Highway. A white Isuzu bakkie collided with the man, who then allegedly was underneath the car for a few meters. When ER24 paramedics arrived at the scene, the man was not conscious and he had sustained extensive injuries.
The paramedics had to take over the man's vital functions and he had multiple breaks to his legs and hip area.
The ER24 Discovery Medicopter was called in to airlift the patient who was taken to Tygerberg Hospital for further treatment.
The driver of the Isuzu was not injured in the accident, he was found walking around at the scene.
Vanessa Jackson, ER24