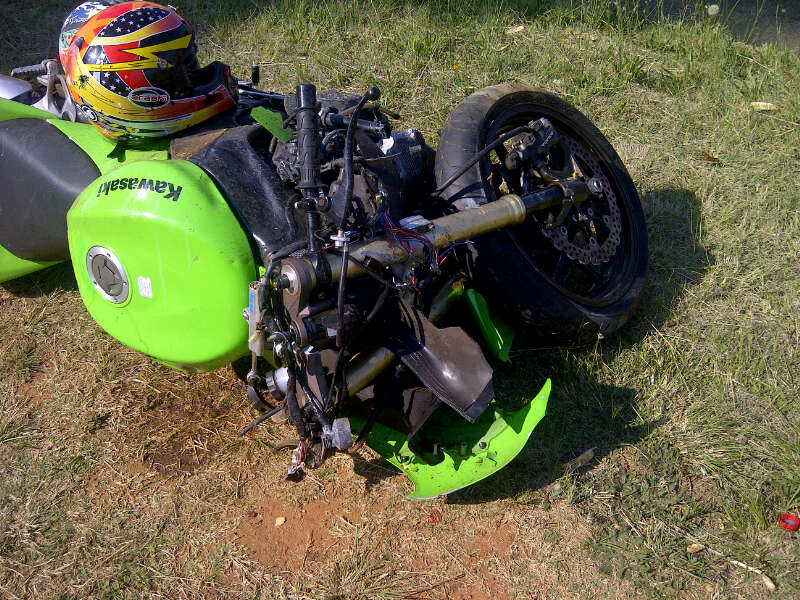 KEMPTON PARK – 9 OCTOBER 2011 15:00
A motorbike accident in Kempton Park claimed the life of a man and left another in a critical condition.
Shortly after 15:00 paramedics arrived on the scene at Dan and Monument Road. One of the men, believed to be in his early 30's, was in a critical condition. He was stabilised by another emergency service on the scene before he was rushed off to a nearby hospital for further medical management.
Another man was found several meters away from the motorbike with multiple fatal injuries. There was nothing that paramedics could do for him and he was declared dead on the scene.
A bystander explained to paramedics that the two men on the motorbike crashed into the back of a bakkie and were flung from their bike into the road.
The exact cause of this accident is not yet known. The local authorities attended the incident.
Werner Vermaak, ER24
For Motorbike Safety, we would like to urge all our bikers to view the following sections: