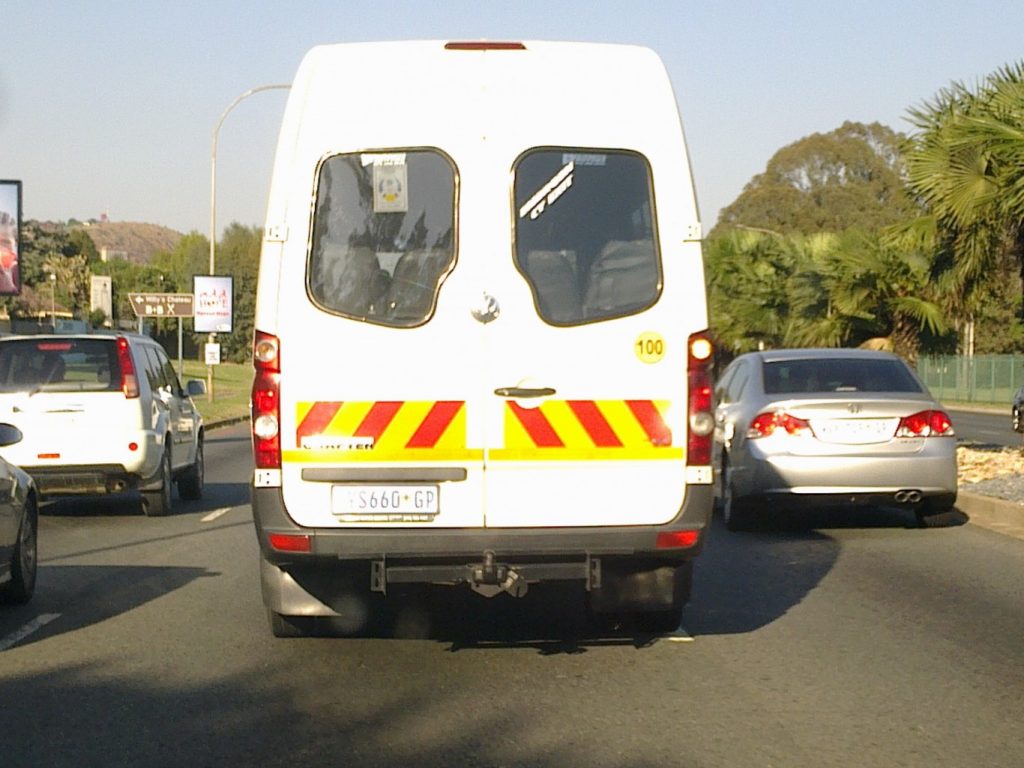 We would like to share an email sent to the Arrive Alive Road Safety website:
"Monday morning (10/10/2011) I was driving from Pta to Jhb and realized I have to fill up half way on my route. Decided to continue on the R24 and get into Bezuidenhouts valei to use one of the filling stations there.
Driving towards the first robot, corners of Allum and R24 next to East Gate Mall, I waited for the 4the lane from the onramp on to the R24, to change from a solid white line to a broken line to be in the only left turn lane. There was this Kombi, VW Grafter registration no XYS 660 GP at my back way behind me, but realized that this guy was not coming from the onramp but jumped the yellow and white solid lines to get into that line to pass all the vehicles to get to his destination first. Unfortunately for me, I wanted to make use of that lane to turn left!
This driver of the kombi was so angry with me, he overtook me (driving towards a red light in a 60 zone) trying to push me off the road, had to break so hard that to avoid a collision on the driver's side of my vehicle and his left side and to avoid hitting the pavement on the other side and when that was not enough, he swirl right in front of me and hit his breaks to a standstill, remember that this lane is a free flow to the left with a yield sign. I was so shaken that I did not know what to do or expect next from him.
Then he came to a stop at the red robot, parking in the yellow barricaded area where there is no lane for vehicles to drive in and when the light turned green, he pushed right in front of all the other vehicles. I turned out of the turning lane, followed this guy to get a picture of his number plate. I had to take two due to the suns reflection, they are attached.
I had to stop to fill up, and decide to stop at the nearest Police station to lay a charge of reckless and negligent driving. I stopped at Jeppiestown Police station where I had to explain this incident 4 times before they considered to take my statement and open a case, they said there was no accident nor any damage! They also said they will send the docket to Bedfordview because that area is out of their responsibility. I am still waiting for my case number to be sms to me.
This was really scary, especially for a women alone in the car, traveling this far each and every day!"
We would like to urge road users to act with restraint and not to get involved in road rage incidents!
Also view:
Avoid confrontation and damage from the road rage idiots
TomTom reveals driving in traffic causes significant increase in unhealthy stress