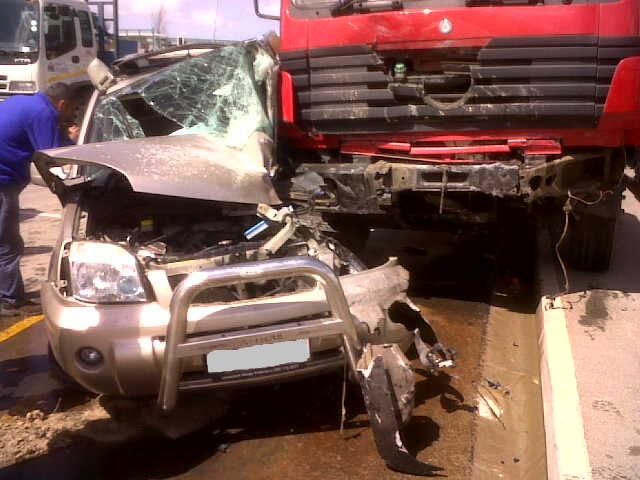 BRACKENFELL 04 September 2011
A mother and her 3 year old girl have miraculously walked away from a horrific collision with a large truck in Brackenfell.
The cause of the collision is not yet known, but when ER24 paramedics arrived at the scene they could see that the collision was severe judging by the amount of damage sustained to the vehicle.
The mother who was driving the vehicle at the time of the collision is pregnant with her second child.  Paramedics found both the mother and her 3 year old girl outside the wrecked Nissan. The mother and daughter were both treated for minor injuries before being transported to Mediclinic Cape Gate for further medical attention.
On-scene paramedics said that the mother and child were extremely fortunate to have sustained minor injuries only as the vehicle had completely disintegrated on its left side. Local law enforcement authorities who attended the scene will be investigating the incident further.
Andre Visser, ER24
Also view: