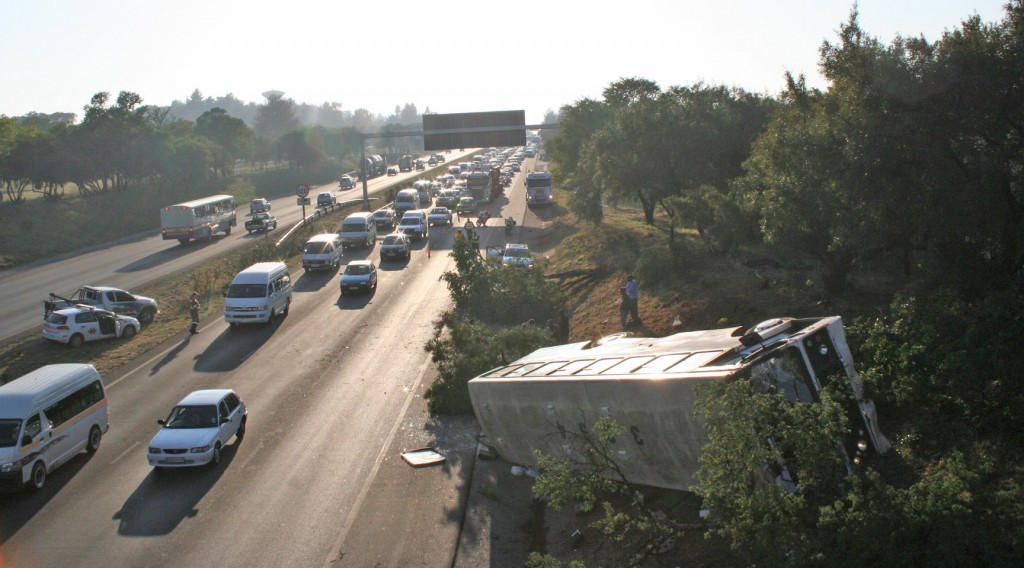 Thirty two people were injured, five seriously, when the bus they were travelling in overturned on the N4 city bound carriageway near the N1 interchange in Pretoria this morning.
The cause of the accident and the series of events leading up to it remain unclear and will form the subject of a South African Police Force investigation.
Common cause information suggests that the driver lost control of the fully laden vehicle which left the road and overturned, striking a tree before skidding to a halt on its side. The injured construction workers spilled from broken windows and were found lying nearby.
Netcare911 Paramedics arrived at the scene and immediately took charge. A staging area was established and resources from across Pretoria and Johannesburg were summoned to the scene.
The injured were treated and stabilised at the roadside and were transported by ambulance to the Tshwane District Hospital, Steve Biko Academic Hospital and the Mamelodi Day Hospital for further medical attention.
Major delays are expected while the vehicle is recovered.