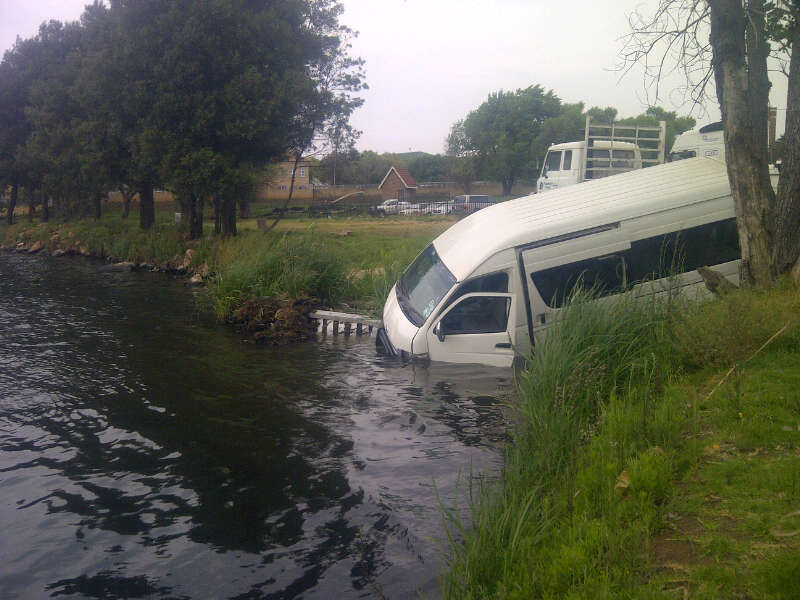 A taxi allegedly experiencing mechanical failure left the road and drove down a short embankment to come to rest with the front of the taxi in the water of a shallow dam.
The reason for the taxi driver losing control of the vehicle will need to be investigated, but there were 8 people in the taxi at the time. The incident occurred at around 2pm at the corners of Kempston and Wilstead Avenues in the Benoni CBD.
The patients managed to removed themselves from the vehicle, way from the water of the dam. The patients were treated on scene and taken to the appropriate hospitals in the area. The 7 people injured included a 13 year old girl, and the taxi driver decided he would not need further care at a hospital facility and left the scene privately.
No other vehicles were involved in the accident.
Vanessa Jackson
ER24