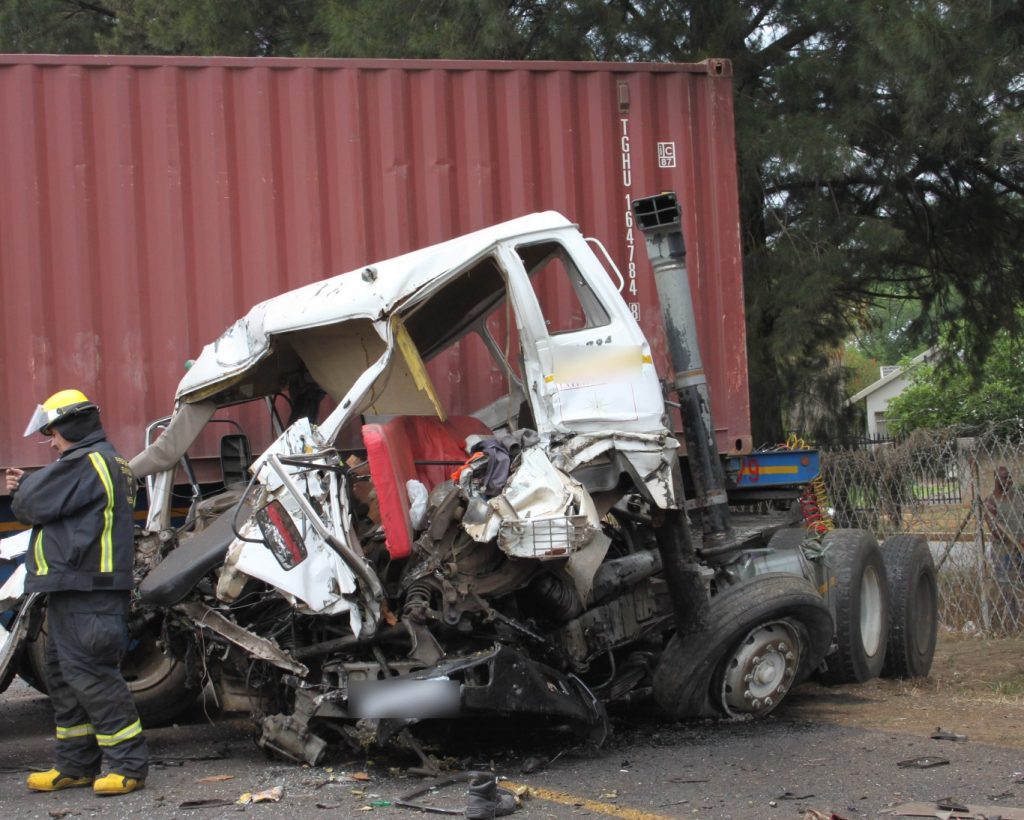 [Vereeniging 26 October 2011 12:30]
The driver of a container truck has been killed and his son seriously injured in an accident on the R59 after Ring Road in the direction of Vanderbijlpark.
The driver was driving from Vereeniging side when he allegedly experienced mechanical failure of the truck. The heavy truck and trailer crossed over the grass center median of the highway and crashed into the side of a load bed truck, pushing it into the fence at the side of the road. The front cabin of the container truck was extensively damaged and looked to have been ripped apart in the accident. Both driver and passenger were flung onto the road, a short distance from where the tuck came to rest.
Sadly, the driver did not survive his injuries and he was declared dead on scene. His son was treated for multiple broken bones and was taken to Sebokeng Hospital for further care. The driver of the load bed truck was in a stable condition and he too was taken to hospital by the local provincial services.
Both trucks remained at the side of the road as Police were at the scene for investigation purposes.
Vanessa Jackson, ER24