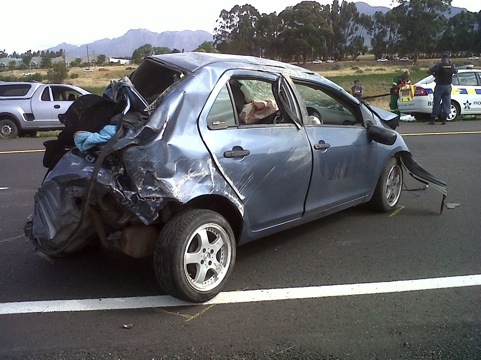 [Stellenbosch 25 December 2011 12:30]
A woman was injured in an apparent mountain biking incident in the area of Brandwacht Mountains near Stellenbosch.
There is no clear indication as to what happened, but when paramedics arrived they found that the woman was in a critical condition. She had apparently tumbled over the handlebars of the mountain bike and had knocked her head very hard. And despite wearing a safety helmet, it was clear that she had been severely injured. She had also sustained multiple scrapes and a possible broken right arm.
As paramedics initiated stabilising treatment, the ER24 Discovery Medicopter was called in to airlift the injured woman to hospital. Paramedics and rescuers carried the woman down te hills and met up with the Medicopter which airlifted the 29 year old woman to Mediclinic Vergelegen where she remains in a critical condition.
Vanessa Jackson, ER24