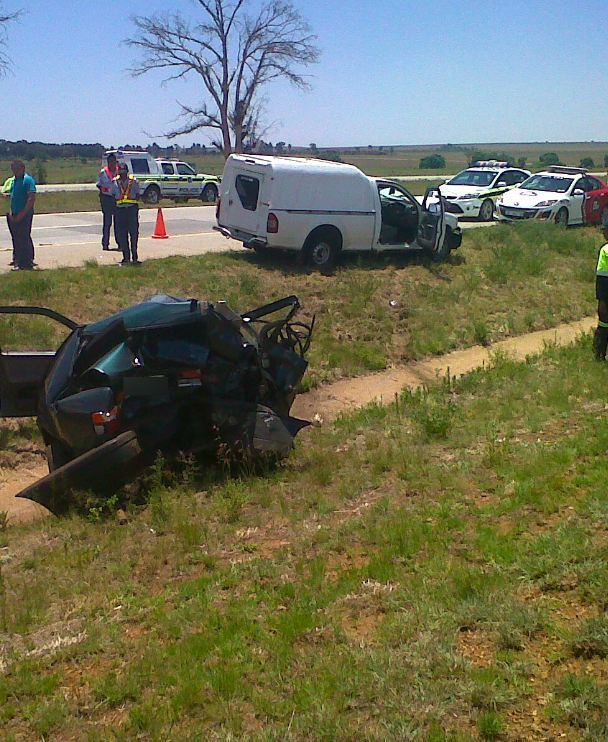 [Vanderbijlpark 09 November 2011 12:30]
The back of a VW Jetta is hardly recognisable after an accident on the N1 south near the Randfontein Road off ramp.
It is not clear as to what the cause of the accident is, but it appears that the white bakkie slammed into the back of the green Jetta. The Jetta was then pushed from the road and landed in the ditch at the side of the road. The back was so extensively damaged that the boot appeared to have been pushed right into the back compartment of the car.
The woman who was driving the car, when assessed by paramedics who arrived first on scene, displayed no signs of life and she had succumbed to the traumatic injuries that she had sustained in the collision. Nothing more could be done for the woman and she was declared dead.
Her 23 year old son, believed to have just been collected from a hospital in Johannesburg, had suffered multiple injuries, but he was in a stable condition and was taken to a nearby hospital for further medical care.
The driver and only occupant of the bakkie was left with moderate injuries and he too was treated at the scene before being taken to hospital by ambulance.
The local police attended the scene and it will be their duty to conduct all necessary investigations into the cause of this tragic accident.
Vanessa Jackson, ER24