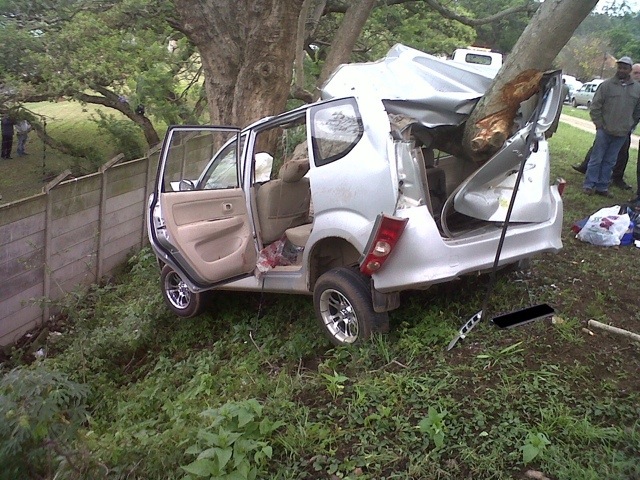 [Pietermaritzburg – 22 November 2011 at 15H00]
A Toyota Adventure carrying the driver and three children has left the road and crashed into a tree alongside Edendale Road near Campsdrift. The impact caused the branch that was sticking out to tear through the roof as it was a sharp knife.
The three children and the adult were found outside the vehicle. ER24 and EMRS assessed the patients and found that all four had suffered serious injuries. Advanced Life Support intervention had to be performed on the patients before they could be moved. They were stabilised on the scene and transported to Edendale Hospital and Mediclinic Pietermaritzburg in a serious but stable condition.
It is unclear what caused the driver to lose control of his vehicle but the local authorities will investigate the accident further.
Derrick Banks, ER24