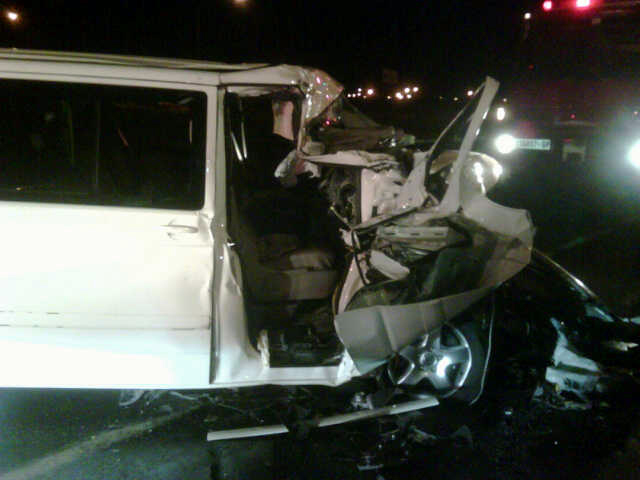 [Brakpan 06 November 2011 20:00]
A transporter bus has crashed into the back of a stationary but this evening leaving a woman with critical injuries.
The accident happened shortly before 20:00 this evening on the R23 (Heidelberg Road) at the Geluksdal Interchange. The woman was the only occupant of the combi, and it is not clear as to why she crashed into the back of the container truck.
Paramedics stabilised the woman inside the vehicle while Fire and Rescue workers used the Jaws of Life to cut away at the extensively mangled metal in order to free her from the wreck. A while later she was able to be removed and was taken to Life Glynwood Hospital in a critical condition.
The woman, 48, had suffered multiple injuries to her body, the most severe being multiple broken bones and internal injuries. She remains in a critical condition in hospital.
The truck driver was not injured.
Vanessa Jackson, ER24