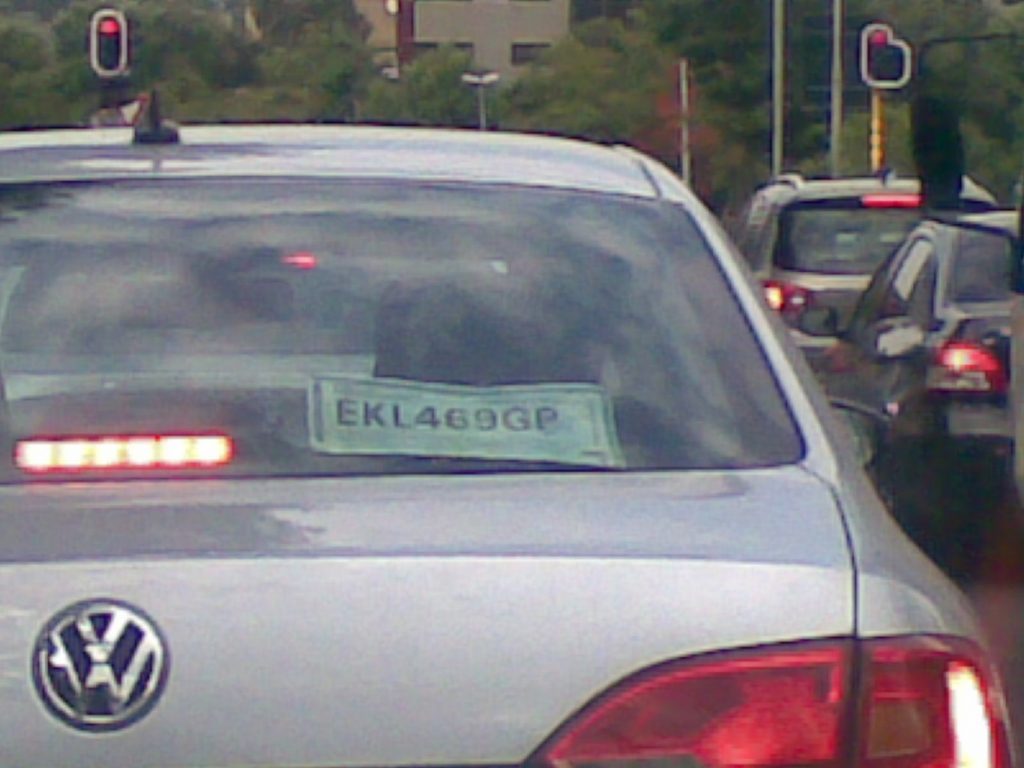 The Arrive Alive website received an email from an aggrieved motorist which we would like to share on the Road Safety Blog.
"I would like to draw your attention to drivers such as this person (see pictures attached) who flout the law and potentially create hazardous situations for other drivers. It is a regular practice for inconsiderate jerks to turn right into Fredman Drive from Rivonia from the middle lane, as they are too important to observe road rules and wait in the turning lane. He not only impeded my way but also the drivers behind him in the middle lane waiting to drive on.
His temporary license is clearly visible from the picture, which I took when we were at a standstill at the red light at the intersection of Fredman Drive and West Street which can be seen in the pictures. Silver Grey VW Jetta, the driver turned into Park Lane off Fredman Drive so I assume this is where the idiot works.
This is also a regular practice at the intersection of Marlboro Drive and Bowling Avenue, where drivers in the turning lane wait 3 times longer to move forward as some idiots in the lane meant for turning right ignore the no turning left sign. I have observed JMPD officers at this location a few times in the last couple of weeks, they are parked a little further up the road and are not visible at the intersection so the drivers breaking rules continue to do so.
I do hope this e-mail is taken seriously and some effort is made to investigate the contents.
regards"
Also view:
Avoid confrontation and damage from the road rage idiots
TomTom reveals driving in traffic causes significant increase in unhealthy stress
Report Bad Driving: 0861 400 800