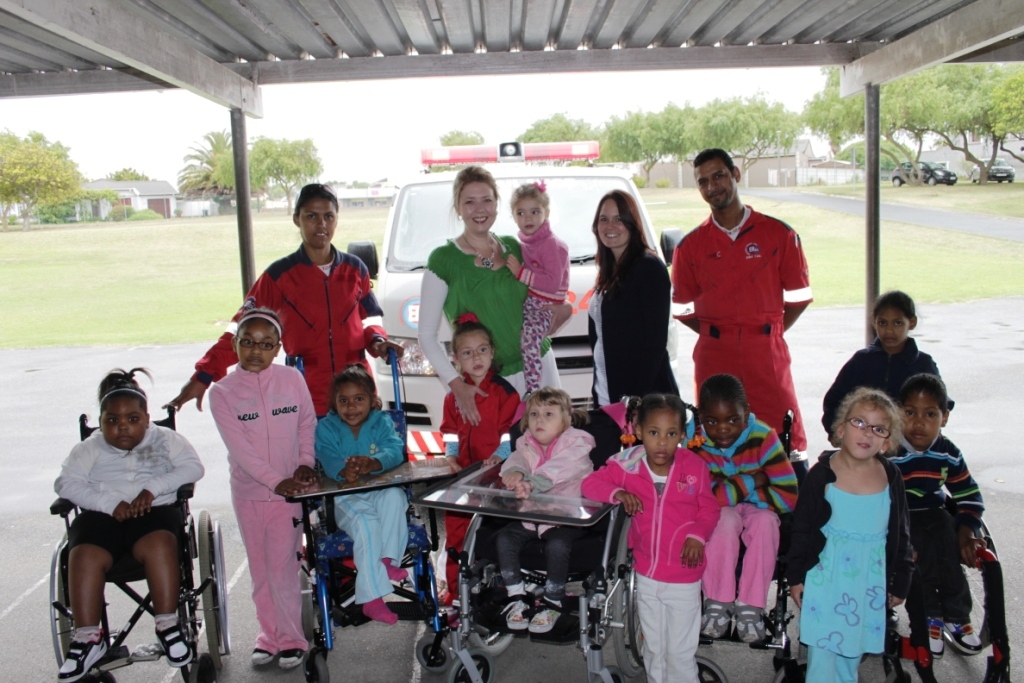 BRACKENFELL 23 November 2011
Shortly after 09:00 this morning ER24 paramedics from Mediclinic Cape Gate visited the Paarl School in Brackenfell for a demonstration.
The children were exited as the ambulance came down the road with its lights on. Paramedics were met with smiling faces.
The paramedics then gave the children a talk on the importance of exercising safety when crossing the road and to always hold the hand of an accompanying adult. After the talk a demonstration was given in which a young girl volunteered to be immobilised to a special board.
The children then had the opportunity to look at the ambulance before returning to class now knowing that should a medical emergency arise that ER24 would be at the ready with real help real fast
Andre Visser, ER24