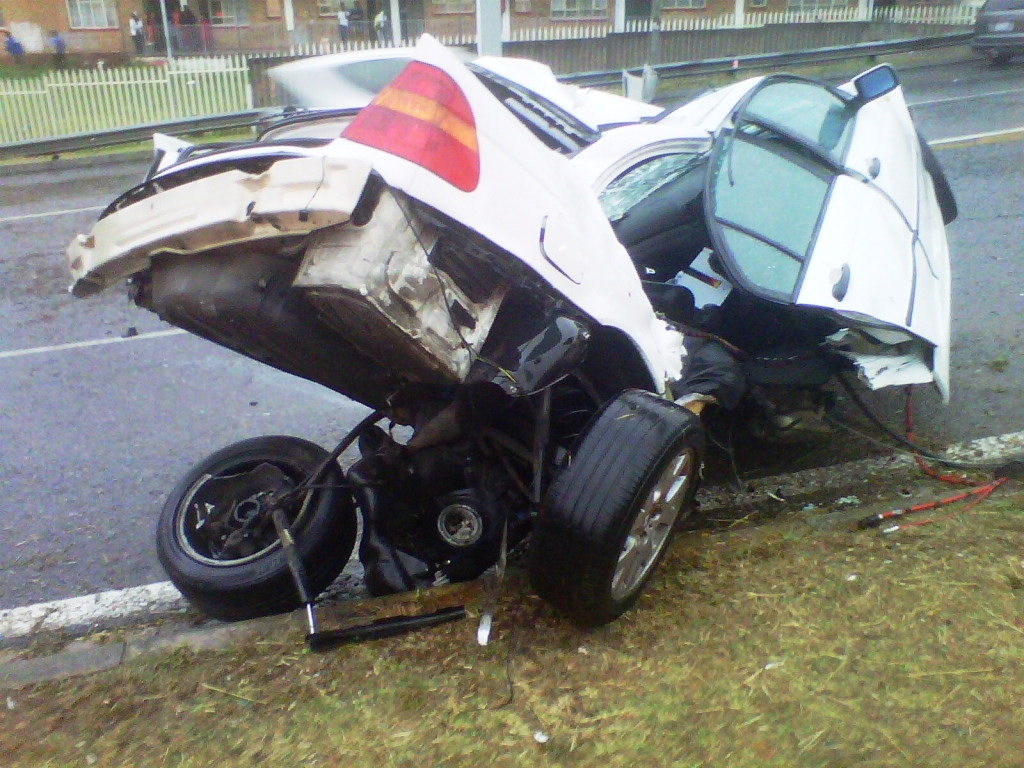 ROSETTENVILLE 19 November 2011, 16:52
One person has died and another is in a serious condition following a serious collision in Rosettenville this afternoon.
The cause of the collision is still unknown, but the BMW had collided head-on with the concrete footing of a sign board next to the Klipriver road, on-ramp. When ER24 paramedics arrived at the scene they found the female driver had sustained multiple fatal injuries. She was unfortunately later declared dead at the scene.
The male passenger, aged 31, had sustained suspected back and neck injuries as well as a severe head injury. The man was carefully extricated from the vehicle before receiving on-scene treatment.
The man was then immobilised to a special board before being transported to Baragwaneth Hospital for further medical treatment. Local law enforcement authorities who attended the scene will be investigating the incident further.
Andre Visser, ER24