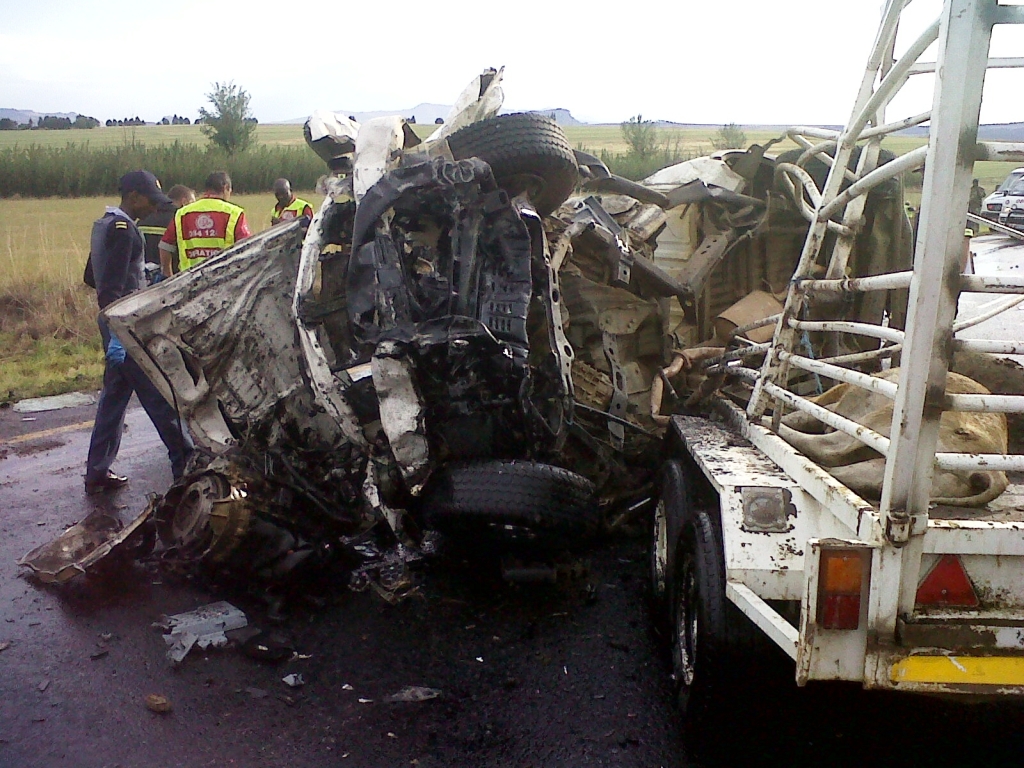 BETHLEHEM 29 November 2011, 16:00
One man has died and another is in a serious condition following a serious collision on the N5 between Bethlehem and Paul Roux earlier this afternoon.
The cause of the collision is still unknown, but a Jaguar had allegedly collided with the rear of an Isuzu bakkie at speed. The man in the Jaguar was allegedly entrapped in the vehicle. He was later declared dead at the scene. The bakkie was towing a trailer which had five calves on it. All five calves died in the collision as the trailer was flung on its side.
When ER24 paramedics arrived at the scene they could see that the collision was severe as both vehicles had sustained substantial damage. The driver of the bakkie had sustained various injuries. Paramedics placed the man on a special board before transporting him to Mediclinic Hoogland for further medical care.
Local law enforcement authorities who attended the scene will be investigating the incident further.
Andre Visser, ER24