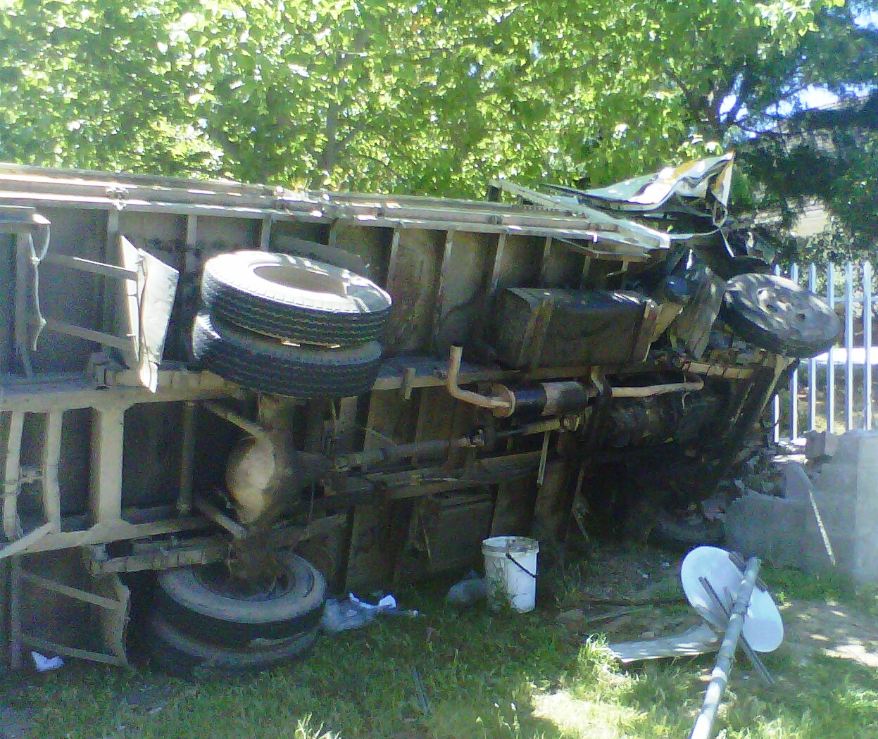 SOMERSET WEST 16 November 2011, 13:45
One man has sustained some injuries this afternoon following a head-on collision between a truck and a car in Somerset West.
The cause of the collision is still unknown, but it seems that the vehicles had collided head on. The truck then veered from the road before going through a residential wall. When ER24 paramedics arrived at the scene they could see that the collision was severe as both vehicles had sustained substantial damage.
A 39 year old man and the only occupant from the car had sustained suspected chest injuries. Paramedics treated and stabalised the man at the scene before transporting him to Mediclinic Vergelegen for further medical care.
A total of 7 occupants who were traveling in the truck at the time of the collision sustained no injuries and refused on-scene treatment and transportation. Local law enforcement authorities who attended the scene will be investigating the incident further.
Andre Visser, ER24