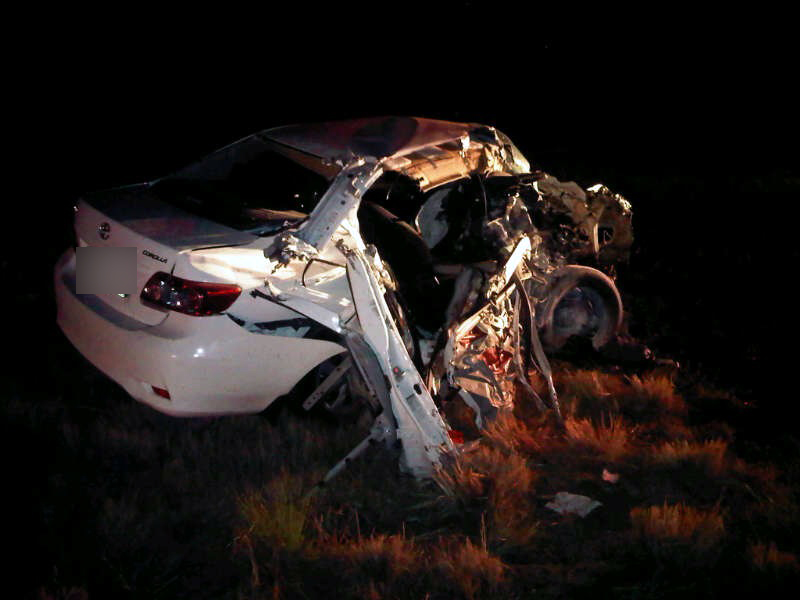 [SENEKAL – 15 NOVEMBER 2011 AT 20H30]
A man and a woman are both in a serious condition after the car they were travelling in collided with a warthog on the N5 between Senekal and Paul Roux and then crashing into a truck.
ER24 paramedics arrived on the scene and found the patients had been taken out of the car and was getting medical assistance by emergency personnel. The male who is believed to have been the driver had suffered long and short bone fractures to the legs and possible neck and back injuries. The female had suffered possible serious injuries to her pelvis, neck and back. Paramedics also suspected possible internal injuries. Both patients were stabilised on scene and transported to Senekal Hospital for further medical care.
It is believed that a warthog ran across the N5 as the motor vehicle approached. The driver tried to avoid the warthog but collided with it and then lost control and collided with a truck that was travelling in the opposite direction. The driver was unhurt in the accident.
Derrick Banks, ER24