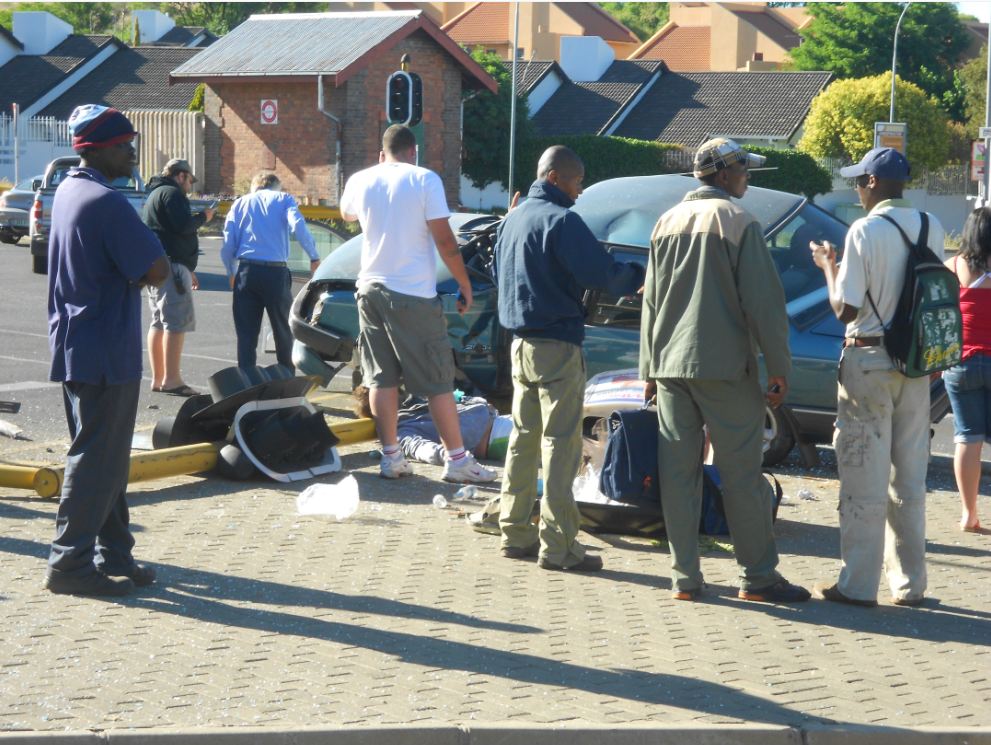 Accident at 7:15am this morning on the corner of Brill Street and Albrecht Street.
I was returning from a jog this morning, when about 30 meters away from my house when I saw the white Mercedes jump the traffic light as it was travelling down Albrecht Street. At the same time the blue Opel Rekord was crossing the road. The Merc ploughed straight into the passenger side of the Opel.
These photos were at taken less than 5 minutes after the accident. At the time of this email, 7:45am, no emergency services had arrived yet.
Kind regards
Morgan Piek
Rugby15
Central South Africa Editor