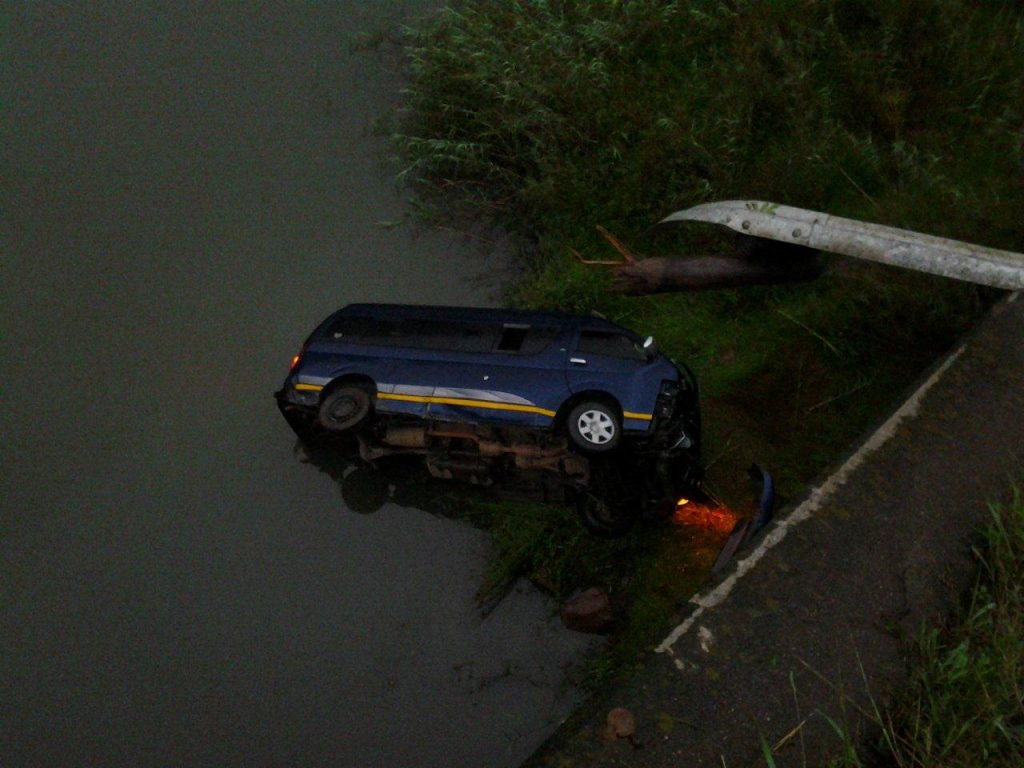 [HILLCREST – 13 NOVEMBER 2011 AT 18H40]
A taxi travelling on Inanda Road in the vicinity of Molweni, lost control in wet conditions and collided with a barrier on a bridge. The vehicle ploughed through the barrier and fell approximately 10m vertically before landing in the Duzi River, coming to rest on its left hand side.
Witnesses to the accident climbed down a steep embankment and managed to pull the occupants, including a young child, from the vehicle and carried them to the road to awaiting emergency services that had arrived on the scene.
ER24 and Vema paramedics treated 4 patients for various injuries including suspected fractures and contusions. All the patients were transported in a stable condition to a local hospital in a satisfactory condition.
Derrick Banks, ER24