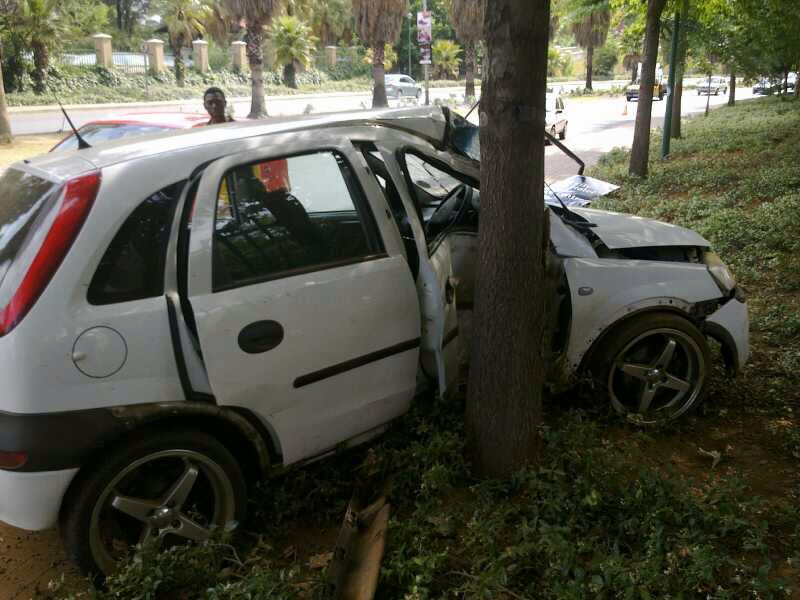 [Ormonde 18 November 2011 08:00]
A young woman has sustained critical injuries after the car that she was traveling in allegedly spun out of control around a corner on the wet road in Ormonde this morning. The woman was the only occupant of the Opel Corsa, and she appeared to be heading in the direction of the highway on Crownwood Road.
Witnesses said that the car spun out, and came to rest with the drivers side of the car crushed up against a tree. Bystanders saw, what appeared to be smoke, coming from the vehicle and they quickly removed her and waited for the paramedics to arrive.
The 23 year old was in a lot of pain, and paramedics determined that she had a possible serious injury to her pelvic region and hips. She was stabilised at the scene and taken to Milpark Hospital by ambulance. She reamins in a stable condition in hospital. No other vehicles were involved in the accident.
Vanessa Jackson, ER24