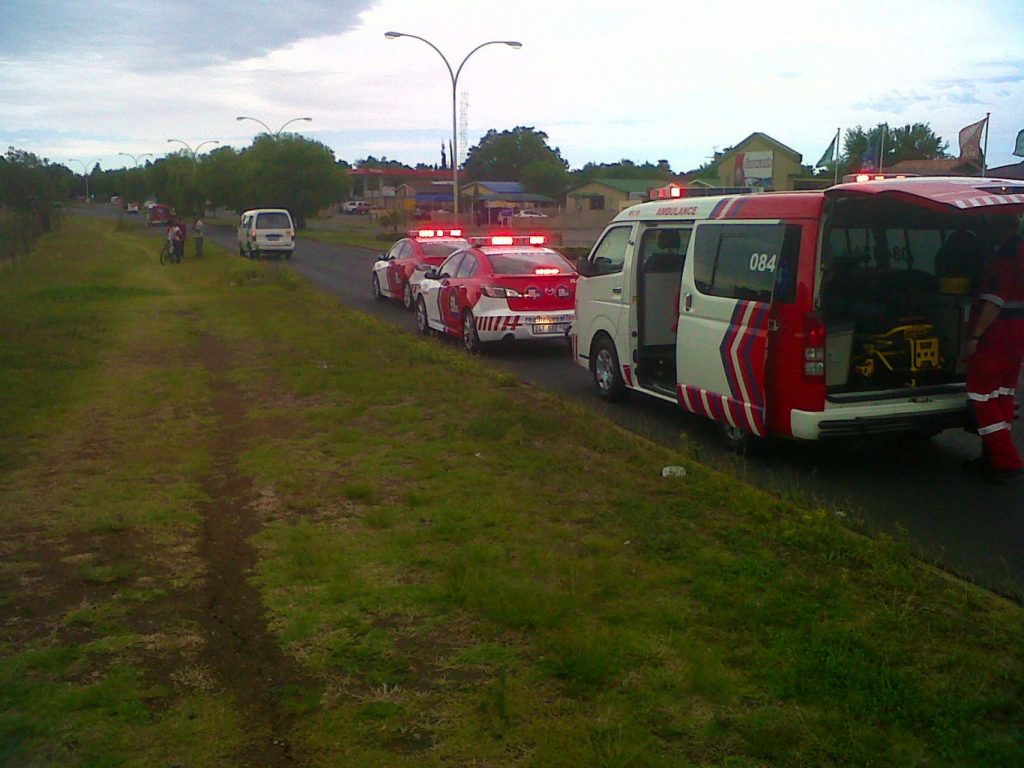 [Vanderbijlpark 21 November 2011 08:45]
Shortly before 9am this morning, the Vaal Branch Manager on his way to a meeting came across an incident on Louis Trichardt Boulevard where it appeared that a woman had jumped from a moving taxi.
The woman was lying near the taxi which had then pulled over, and she had suffered serious injuries to the soft tissue of her head as well as suspected back and neck injuries. She had allegedly jumped from the vehicle and landed almost head first on the ground. At this stage it is not clear as to why she had not disembarked when the vehicle had not been in motion.
The 25 year old woman was stabilised on scene and she remained alert throughout assessment and treatment, but was in a fair amount of pain.
She was taken to Sebokeng Hospital for further treatment.
No one else was injured in the incident.
Vanessa Jackson, ER24
Also view: