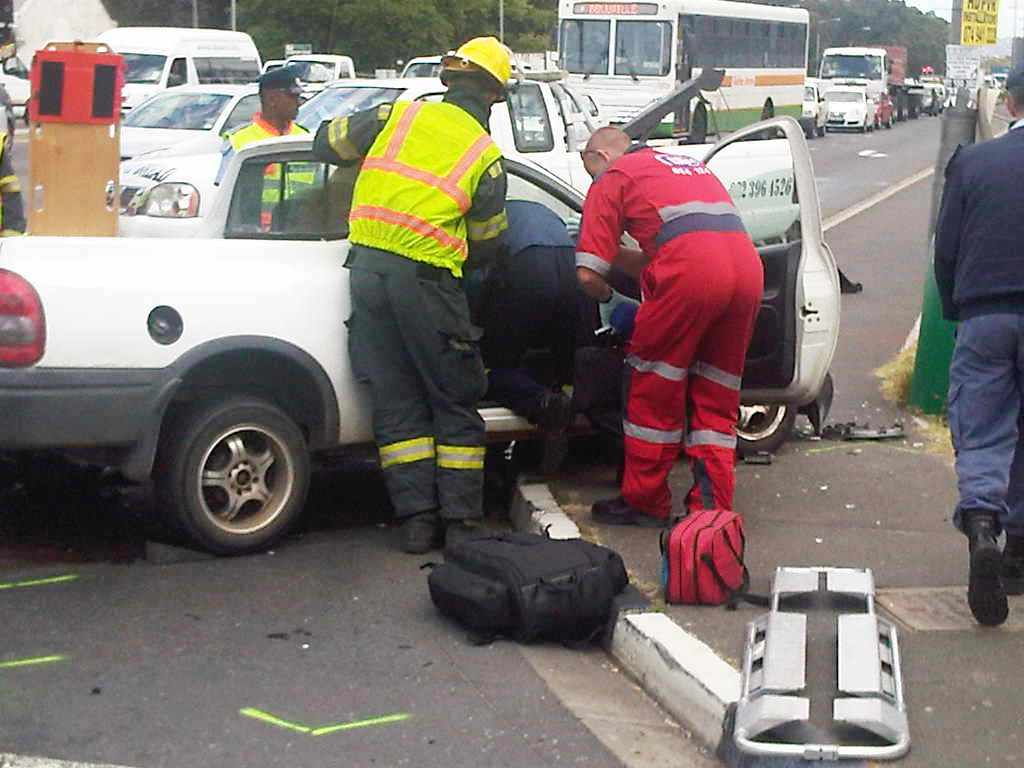 GOODWOOD 8 December 2011, 10:30
A serious collision occurred at the intersection of the N7 and Voortrekker road this morning when 3 vehicles collided into each other.
The cause of the collision is not known, but when ER24 paramedics arrived at the scene they could see that the collision was severe as the 1 vehicle, a Corsa bakkie, had sustained substantial damage. Both occupants were entrapped in the vehicle.
Rescue workers used specialised hydraulic rescue equipment to cut at the vehicle in order to free the men. The men sustained various injuries including broken bones and suspected back and neck injuries. Both received treatment at the scene before being transported to a nearby medical facility.
1 other patient sustained minor injuries and was treated and transported from the scene by another ambulance service. Local law enforcement officials who attended the scene will be investigating the incident further.
Andre Visser, ER24