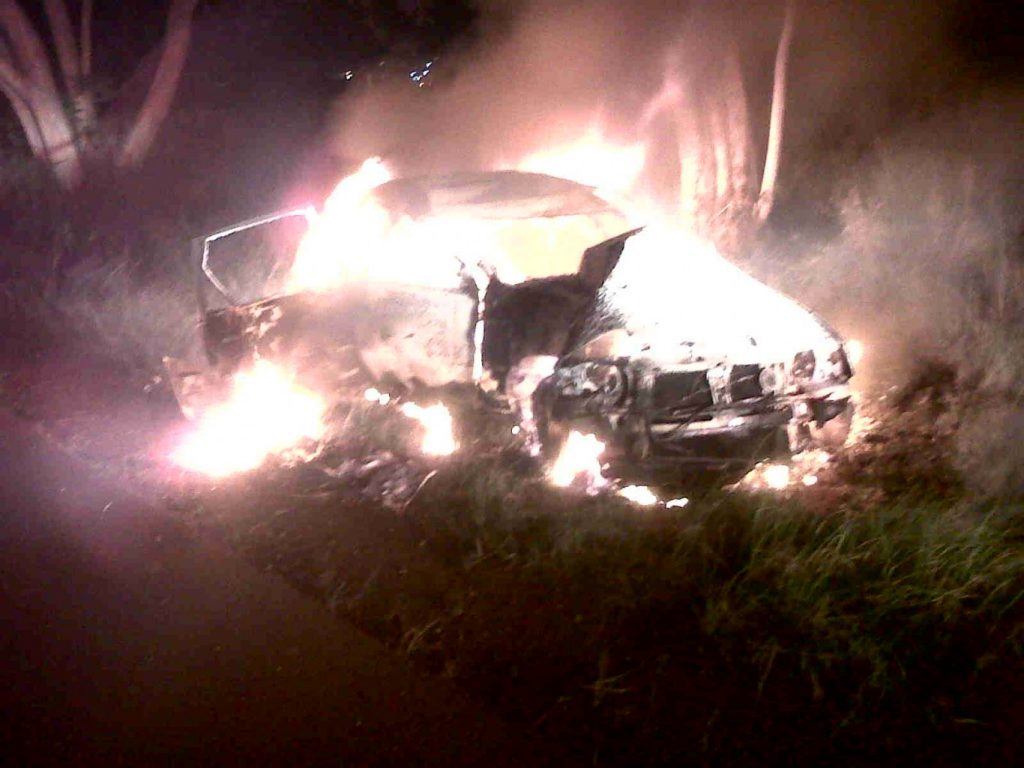 [PIETERMARITZBURG – 10 DECEMBER 2011 02:45]
Four people were lucky to escape from a car when their vehicle was engulfed in flames after a collision on Murray Road near Hesketh in Pietermaritzburg during the early hours of this morning.
Shortly before 03:00 paramedics arrived on the scene and found what is believed to be an Opel Monza that crashed into a tree.
Paramedics found three people on the scene with various injuries. A 27 year old woman with a fracture to her arm was found near the vehicle. Another two men were also found on the scene with only minor injuries. It is understood that a fourth person was taken privately to hospital before paramedics arrived on the scene.
The cause of the collision is not yet known.
Werner Vermaak, ER24
Also view: