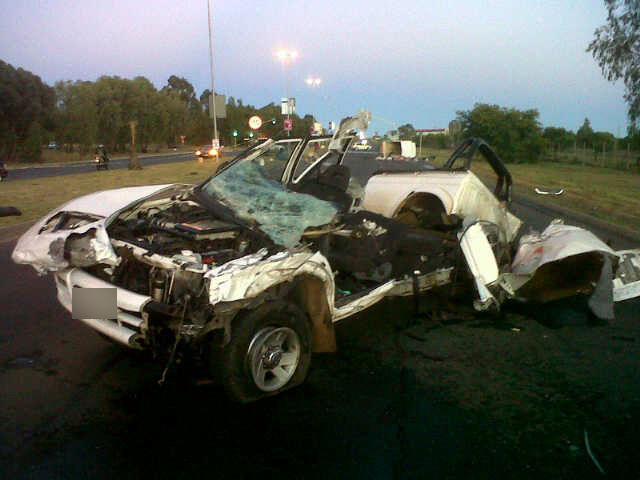 [Bloemfontein 03 December 2011 05:00]
A bakkie was completely ripped open after the driver of the vehicle crashed into the back of a stationary bakkie carrying workers which was standing at the robots at the corners or Nelson Mandela Drive and Jac van Rhyn Road in Bloemfontein.
The driver of the vehicle, a 28 year old man, suffered serious injuries, while the passenger was declared dead at the scene.
4 of the workers at the back of the bakkie had suffered moderate injuries and they were transported to hospital for further care.
Vanessa Jackson, ER24