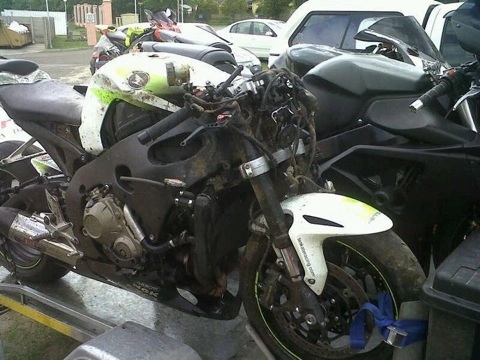 SENEKAL 4 December 2011, 08:00
2 motorcyclist sustained injuries after colliding with each other on the Stoompomp off ramp in Senekal.
The cause of the collision is unknown, but the motorbikes had allegedly collided into one another causing the riders to lose control and fall to the road.
1 of the motorcyclist was found walking around at the scene. The man believed to be aged in his early 40's sustained minor injuries only. The other motorcyclist, also aged in his early 40's, sustained multiple broken bones. The man was in severe pain and received Advanced Life Support treatment for pain relief.
ER24 paramedics treated both men at the scene before transporting them to Mediclinic Hoogland for further medical care.
Andre Visser, ER24