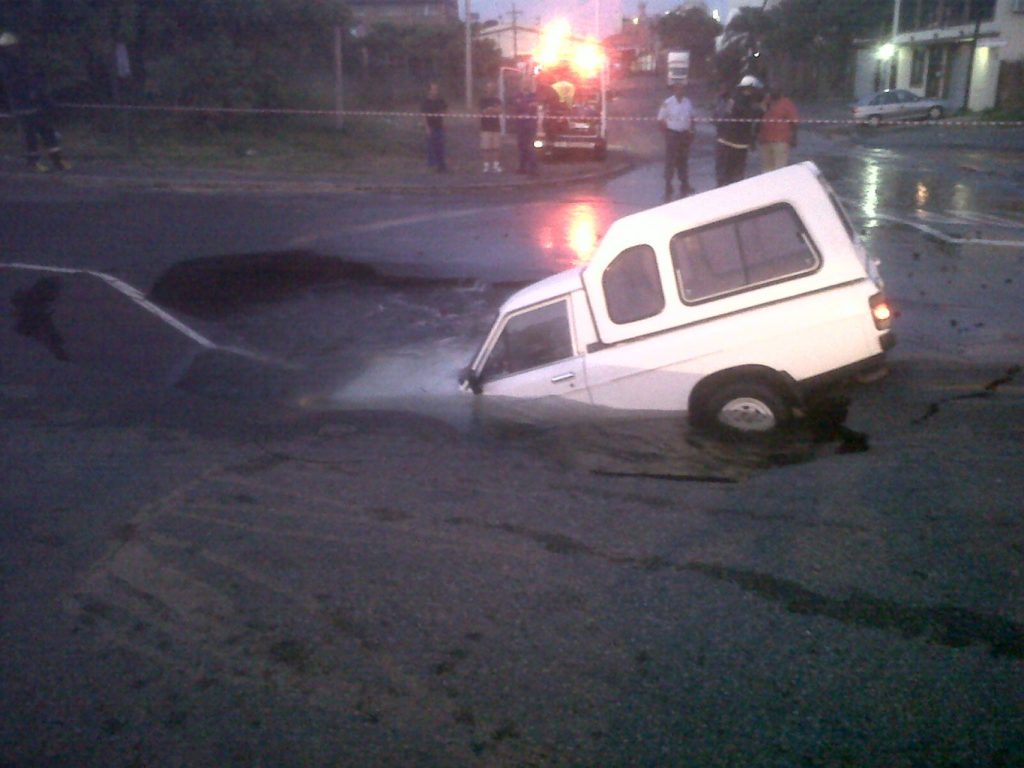 A man sustained several injuries this morning when his Nissan Champ Bakkie fell into a sink hole on Voortrekker Road and Quality Street in Durban.
Shortly before 06:00 paramedics were dispatched to the incident. When they arrived on the scene they found the bakkie with only its rear on the tarmac. Bystanders pointed paramedics into the direction of where a man was standing. The driver of the vehicle managed to get out of his vehicle before paramedics arrived on the scene.
It is understood that the man was on his way to work when his vehicle fell into the hole. According to bystanders on the scene the sink hole developed late yesterday afternoon and was not properly cordoned off. It appeared as if it filled with water during the night making it difficult to see.
The driver of the vehicle was stabilised on the scene and treated for shock and other injuries. He was later transported to Wentworth Hospital by the Local Government Emergency Services.
Werner Vermaak
ER24