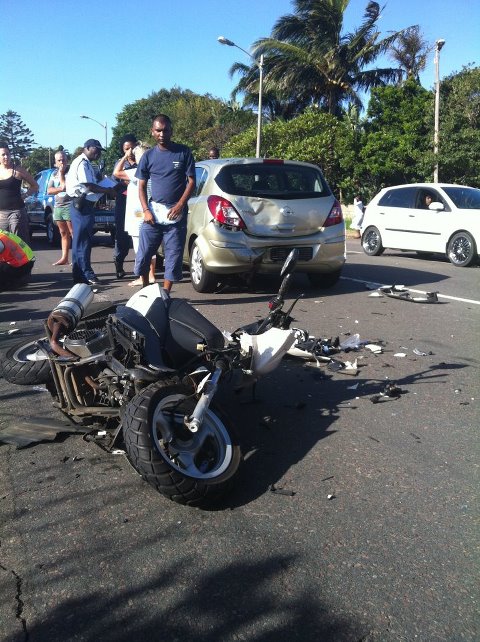 [Kingsway – 11 April 2012 at 14H45]
A motorcyclist who is believed to be in her teens is in a serious condition after colliding with a light motor vehicle on Kingsway Road in Kingsway this afternoon.
ER24 paramedics arrived on the scene and found the young motorcyclist lying in the road and in extreme pain. Her motor bike was in pieces across the road.
The paramedics assessed her and found she had suffered severe traumatic injuries to her legs and they suspected neck and back injuries. Advanced Life Support intervention was performed before she was rushed to Inkosi Albert Luthuli Central Hospital for further medical care.
It is unclear what happen in the accident but the necessary authorities were on the scene and would investigate the accident further.
Derrick Banks, ER24