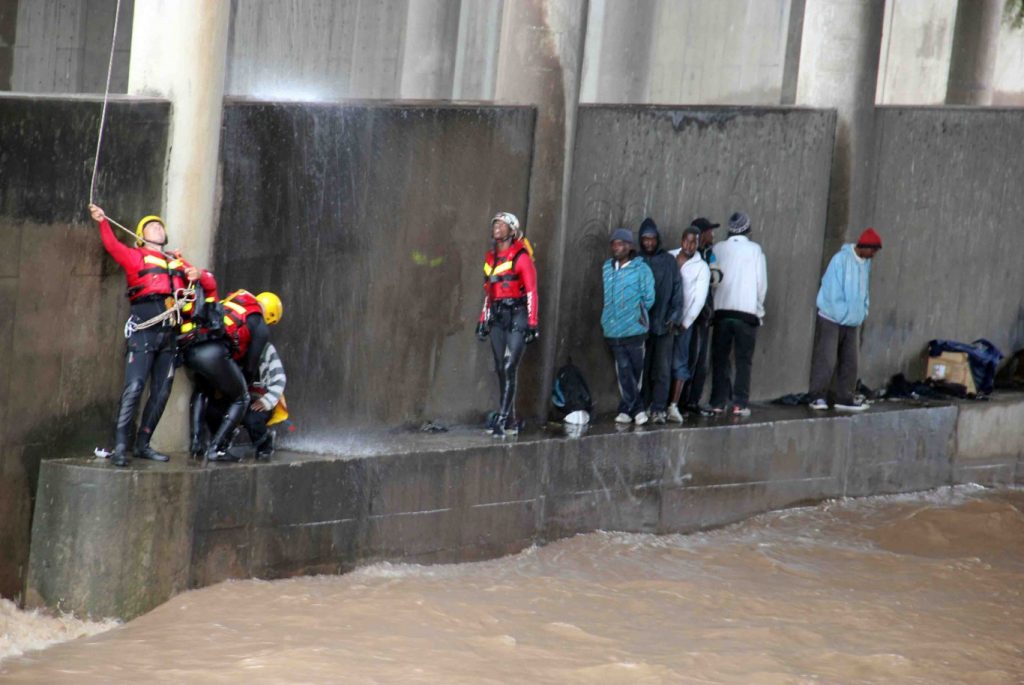 Nine people were rescued from the flooded Umbilo River in Durban this morning . Reports indicate that nine homeless people were sleeping under the M4 Bridge crossing the river when the flood water trapped them in the middle of the river.
The fire department was called to the scene at around 05h00 and according to Station commander Sunilal they rescued one person using ropes across the river. Netcare 911 and the S A P S rescue team was called to the scene and a dramatic rescue effort followed.
The placed a rope rescue system from the top of the M4 Bridge and hoisted the victims one by one to the top of the bridge where they were taken to safety.