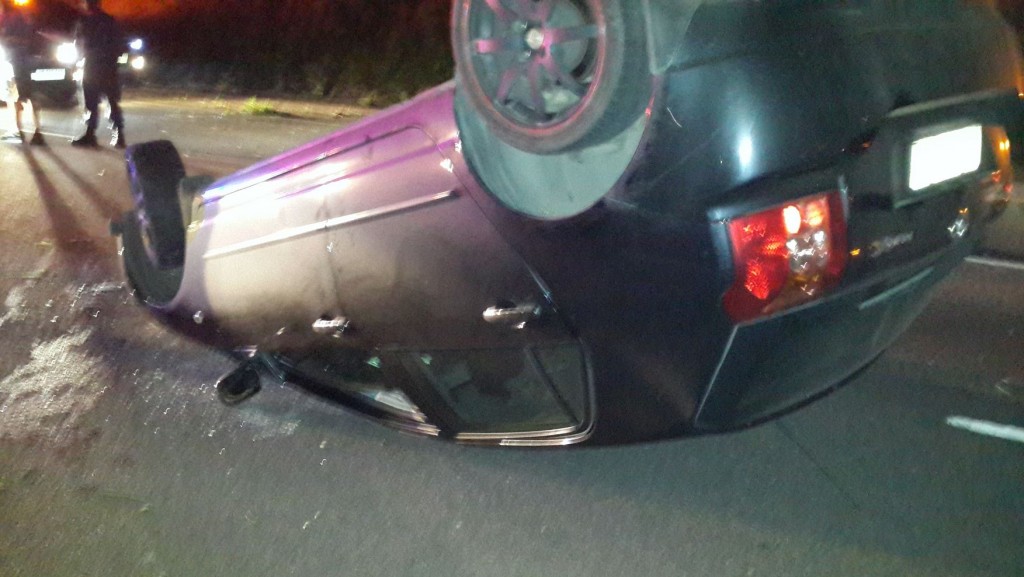 The driver of a vehicle that overturned on the N2 south near NPC Cement was fortunate in that he sustained only minor injuries when his vehicle overturned several times.
Paramedics from Durban arrived on the scene and found the vehicle still on its roof in the middle of the road. The driver, believed to have been the only occupant, was found on the scene and treated for soft tissue injuries.
The exact cause of the incident is not yet known. The incident was handed over to the local authorities.
ER24