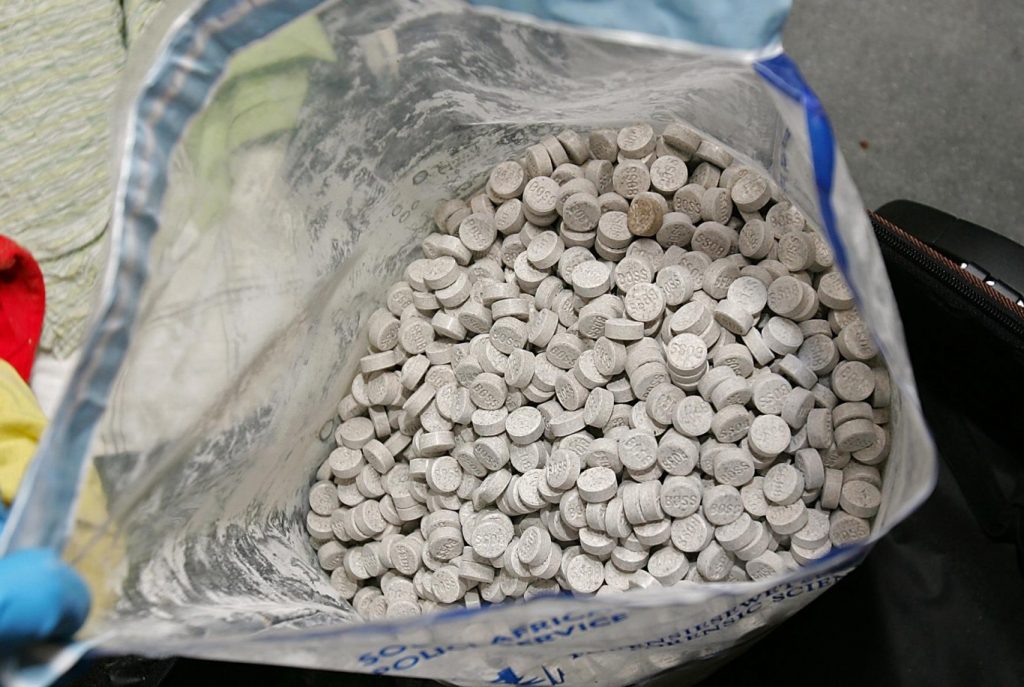 This morning (Thursday, 17 July 2014) at approximately 10:45 Manenberg police arrested a 24 year-old female in possession of 4000 mandrax tablets.
The arrest follows after police members from Manenberg SAPS received information of a suspicious vehicle (white Toyota) transporting drugs. As the members continued the search for the vehicle, they spotted the white Toyota that was driven by a female. When the driver stopped the vehicle at Helen court, the SAPS members approached her. When the members informed the female driver of their intention, they searched the vehicle and found a large bag on the back seat. Inside the bag they found four brown packets tightly wrapped with buff tape.
While the members were still busy with their search, the suspect managed to get hold of the brown packs and threw it to the community, and some of the community members attempted to attack the SAPS members. The members managed to retrieve the brown packs and also dispersed the crowd.
At the police station the members opened the four concealed packs and found a total of 4000 mandrax tablets with an estimated street value of R120 000-00 inside the packs. The 24 year-old female was arrested for possession of drugs, dealing in drugs, defeating the ends of justice and bribery. Once she is charged, she will appear in the Athlone Magistrates' Court.
The station commander of Manenberg SAPS commended his members for executing their duties under such difficult situation, but at the same time he expressed his displeasure in the behaviour of the small group of Manenberg residents. SAPS Western Cape encourage members of the community to continue reporting illegal gang and drug activities by phoning Crime Stop on 08600 10111.
Also view: