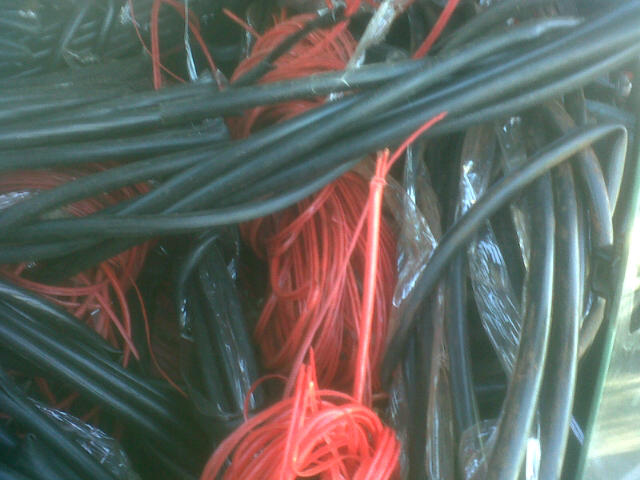 Phoenix TRT members stroke again on copper cable thieves in the Inanda area in the early hours of this morning. A total of four suspects aged between 26 and 46 were arrested and suspected stolen copper cables were recovered in a White Toyota Hi Ace. All arrested suspects are due to appear in the Ntuzuma Magistrates' Court tomorrow facing charges in terms of Second Hand Goods Act.
Today, 15 July 2014 at approximately 03:00, Phoenix TRT members were patrolling around Verulam and Osindisweni areas when they received information about stolen copper cables at Esikebheni area, Inanda. The members proceeded to an identified house and found suspected stolen copper cables in the house. A man, who could not give satisfactory explanation about the copper, was arrested. Through further investigation, the members spotted a suspicious looking White Toyota Hi Ace in the area with three occupants. The said vehicle was stopped and searched. It was loaded with suspected stolen copper cables. The occupants were then arrested and also charged in terms of Second Hand Goods Acts.
The Provincial Commissioner of KwaZulu-Natal, Lieutenant General Mmamonnye Ngobeni commended the outstanding work done by the members. 'This shows our commitment in dealing with people stealing copper cables in the province. We appeal to the community to work together with the police by supplying valuable information that will lead to the arrest and recovery of stolen copper cables,' she said.
Also view: