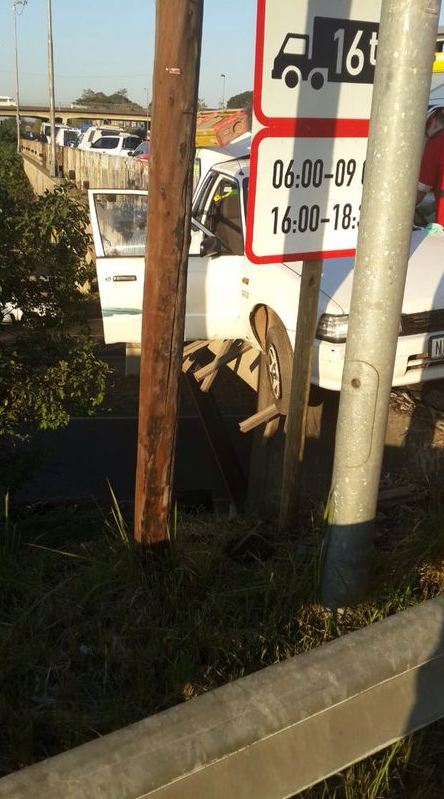 Four people were injured this morning when a taxi t-boned a bakkie on the M7 near the St Johns bridge in Pinetown, KwaZulu Natal.
When ER24 paramedics arrived on scene, they found the two vehicles on the side of the road. The bakkie had been pushed up and had come to rest on top of the roadside barriers.
The driver of the bakkie had fallen down the small embankment after he had tried to climb out of his vehicle. His passenger had sustained moderate injuries and remained trapped inside the vehicle.
Two occupants that had been sitting inside the back of the bakkie both sustained minor injuries.
ER24 paramedics had to use the winches from two tow trucks to stabilise the bakkie before paramedics could free the trapped patient.
Jaws-of-life equipment were used to free the patient from the bakkie before he was treated for his injuries and transported to RK Khan Hospital for further treatment.
The remaining three patients from the bakkie were treated for their injuries and transported to RK Khan Hospital for further observation.
The driver of the taxi fortunately did not sustain any injury.
Local authorities were on scene for further investigations.