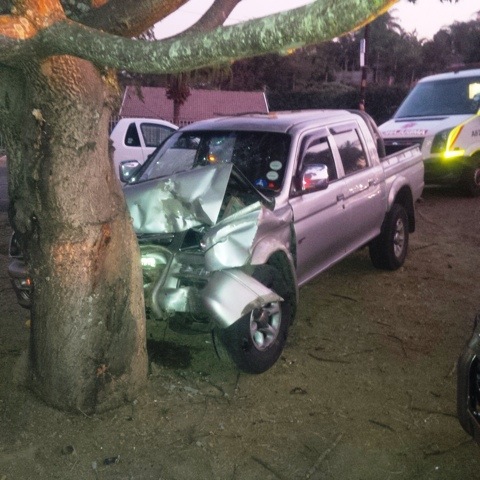 Four people have sustained serious injuries after the vehicle they were in lost control and collided with a tree on the offramp to Westwood Mall off the M13 just after 5pm tonight.
Rescue Care paramedics arrived on the scene to find a single vehicle had lost control and hit a tree. Four people had sustained various injuries and were stabilized on the scene by Rescue Care and EMRS paramedics before being transported to various Durban hospitals for the further care that they required.
At this stage it is unclear what caused the collision however SAPS were on the scene and will be investigating further.