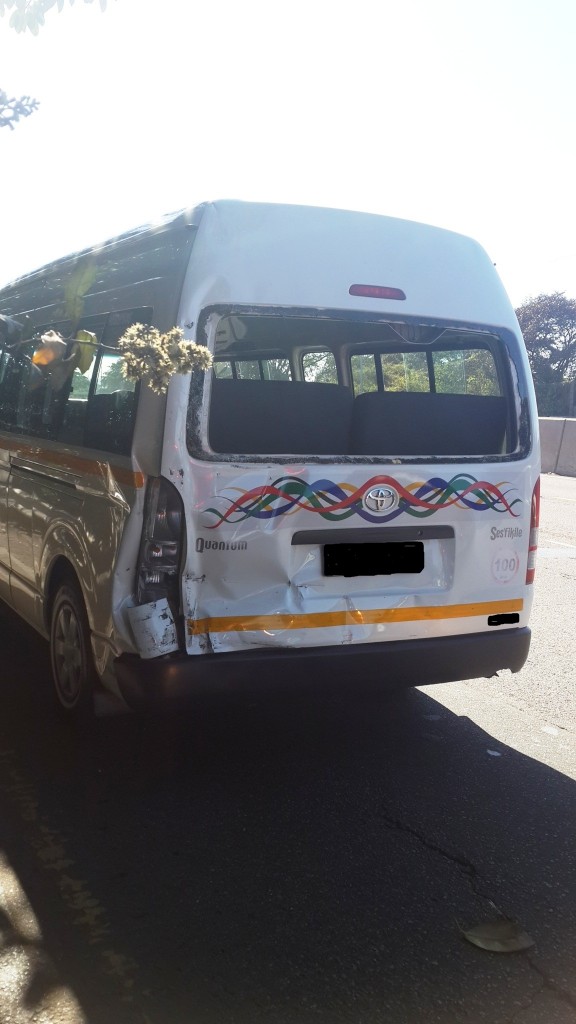 Fourteen people have been injured after a taxi and a truck collided on the M4 North Bound by the Jacobs offramp just after 11am today.
Rescue Care paramedics arrived first on scene to find the injured commuters on the freeway with various injuries. They quickly assessed and found that they needed more ambulances to assist with transporting the injured to hospital. Once all the injured had been stabilized on scene, they were transported to a nearby hospital for the further care that they required.
At this stage it is unclear what caused the accident however SAPS was on scene and will be investigating.
Regards
Garrith Jamieson
Operations Director