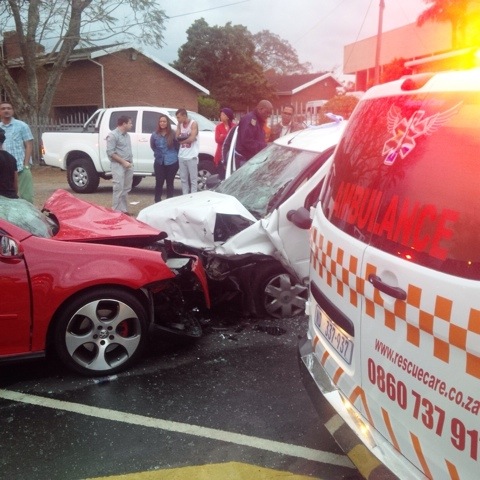 Five people have sustained various injuries after two vehicles collided in a head on collision on Rippon Road Sydenham on Saturday evening just after 5pm.
Rescue Care paramedics arrived to find the roadway blocked by the debris. On assessment it was found that a family of four had sustained various injuries and the other driver also had sustained serious injuries. More ambulances were called to assist as well as Advanced Life Support units. Once all of the injured had been stabilized they were transported by Rescue Care to a nearby private hospital for the further care that they required.
At this stage it is unclear what caused the collision however it is alleged that one vehicle strayed into the wrong lane. SAPS were on scene and will be investigating further.