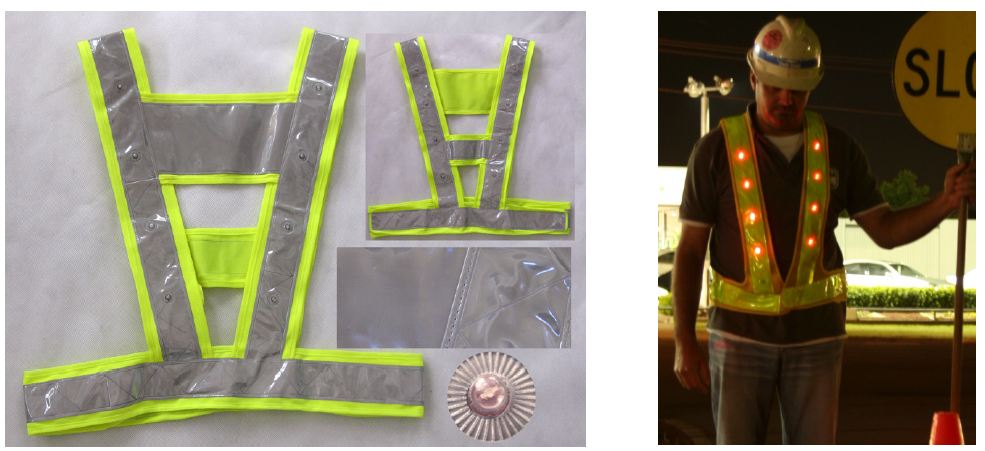 It is especially during the cold winter months that we need to pay more attention to being visible on the roads! Be Visible Be Seen is a message that we often share on the Arrive Alive website.
There are many different products available from many suppliers that could allow for increased visibility on the roads. One of these is visibility with a LED Safety Vest:
Enjoy the safety with the LED light Safety Vest. This reflective vest goes above and beyond when it comes to keeping you visible and safe whether you're working on the streets in the dark for work, recreation, or even to change a flat tyre at the side of the road. ( Vest can be seen from up to 800 meters away (depending on atmospheric conditions and line of sight )
Made for the darkest conditions, this one-size-fits-all safety vest features 16 super bright LED lights with 3 settings. Choose from flash, quick flash and constant bright depending on your surroundings and needs. Along with the lights, this durable vest is also bright yellow with reflective strips for even higher visibility. Velcro size straps make the vest adjustable for a comfortable fit for most sizes, up to a maximum waist size of 102 cm (40 inches).
The LED Vest runs for 100+ hours per 2 AA alkaline batteries, and 32 hours with 2 AA 2500 mAh Ni MH Rechargeable Batteries
Item:  reflective vest
Description
Name: LED safety vest (Uses 2 AA batteries, not included)
Model number: ST-LRV-14
Colours Green/Yellow
Material CE – 100% polyester, reflecting tape, 16 LED lamps, 3 settings, flash, quick
flash and constant bright
Size adjustable Velcro waist straps to fit up to 102 cm or 40 inches,vest length
54cm or 21 inches
For more info:
www.jpagencies.co.za
jared@jpagencies.co.za
Also view: