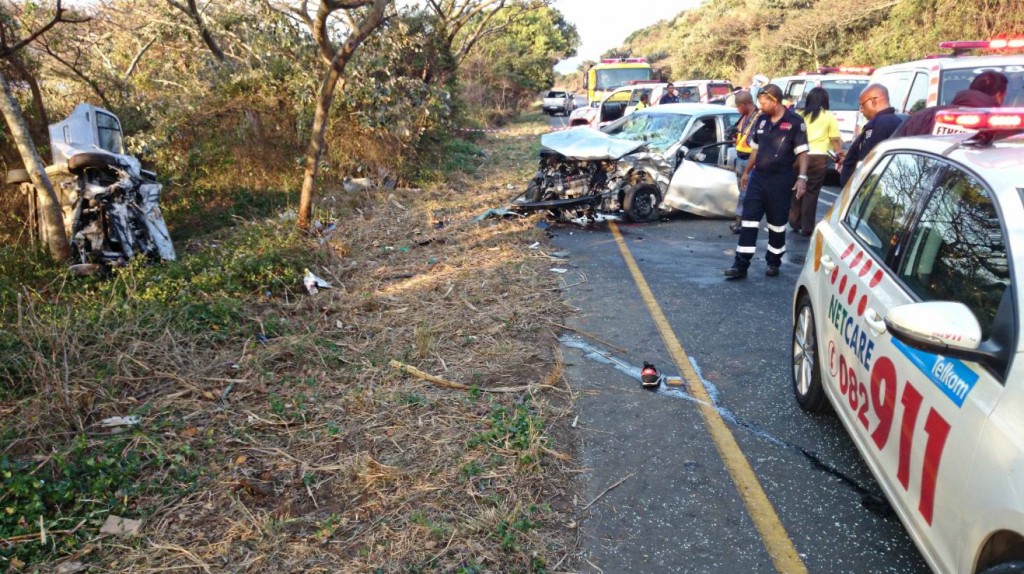 A female tragically died in a head-on collision while five others were injured, three critically so, along the M4 near Umdloti this afternoon. Exact detail to the cause of the accident and preceding events will remain a subject for police investigation and comment.
Netcare 911 paramedics arrived at the scene and found the roadway obstructed with accident debris and the twisted frame of one of the vehicles, the wreckage of the other vehicle came to rest on its side wedged up against a tree in the veldt.
After triaging medics found one female had tragically died, three people were critically injured one of them a boy fifteen years old. Two others were seriously injured one a child of one year old. After the injured were stabilised at the scene paramedics transported them to various hospitals in the area for the care that they required.