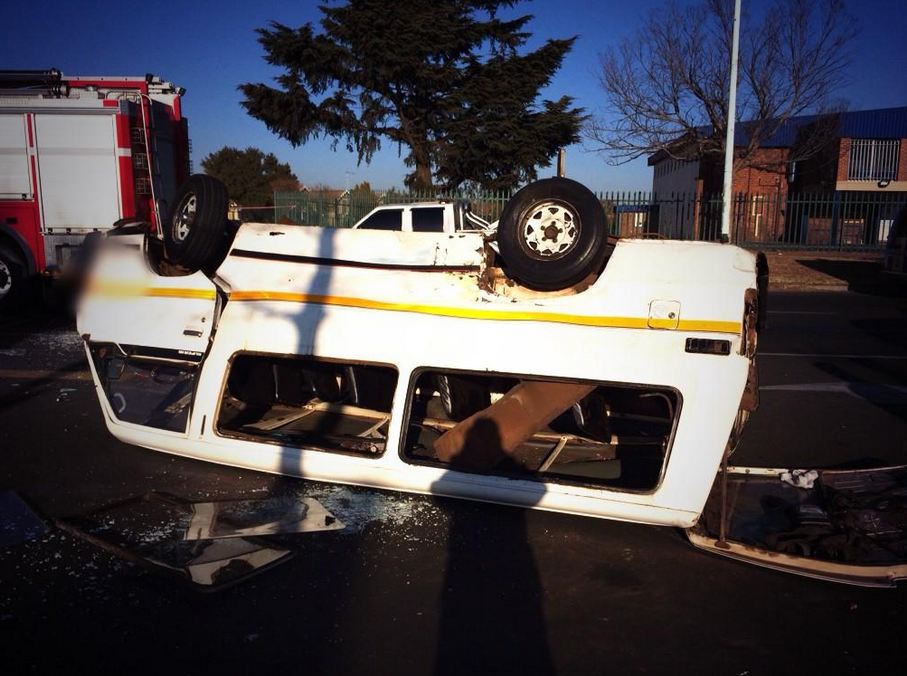 A man in his 30s was killed and eight others injured this morning when a taxi collided with a light motor vehicle at the Dickens and Trichardts Road intersection in Boksburg, Johannesburg.
When ER24 paramedics arrived on scene, they found the intersection blocked by the two wrecked vehicles.
Paramedics discovered one man lying lifeless inside the taxi. Seven other occupants from the taxi as well as the driver from the light motor vehicle all sustained injuries ranging from minor to moderate.
Paramedics treated the patients and thereafter transported them to nearby hospitals for further medical treatment.
The cause of the collision is not yet known but local authorities were on scene for further investigations.