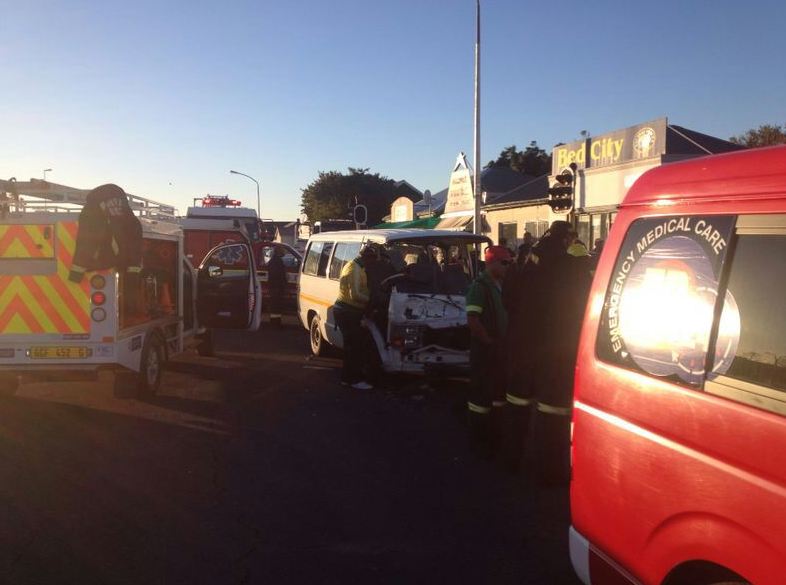 Seven people were injured this morning when a taxi collided with a truck on Tokai Road in Tokai, Western Cape.
When ER24 paramedics arrived on scene, they found the taxi and truck stationed in the middle of the road.
One of the injured, a woman in her 40s, was trapped inside the taxi and the seven other occupants of the taxi sustained injuries ranging from minor to moderate.
Provincial services used jaws-of-life equipment to free the patient in a 30-minute rescue.
Once the patient was freed, all the patients were treated for their injuries and transported to a nearby hospital for further treatment.
Local authorities were on scene to investigate the cause of the collision.