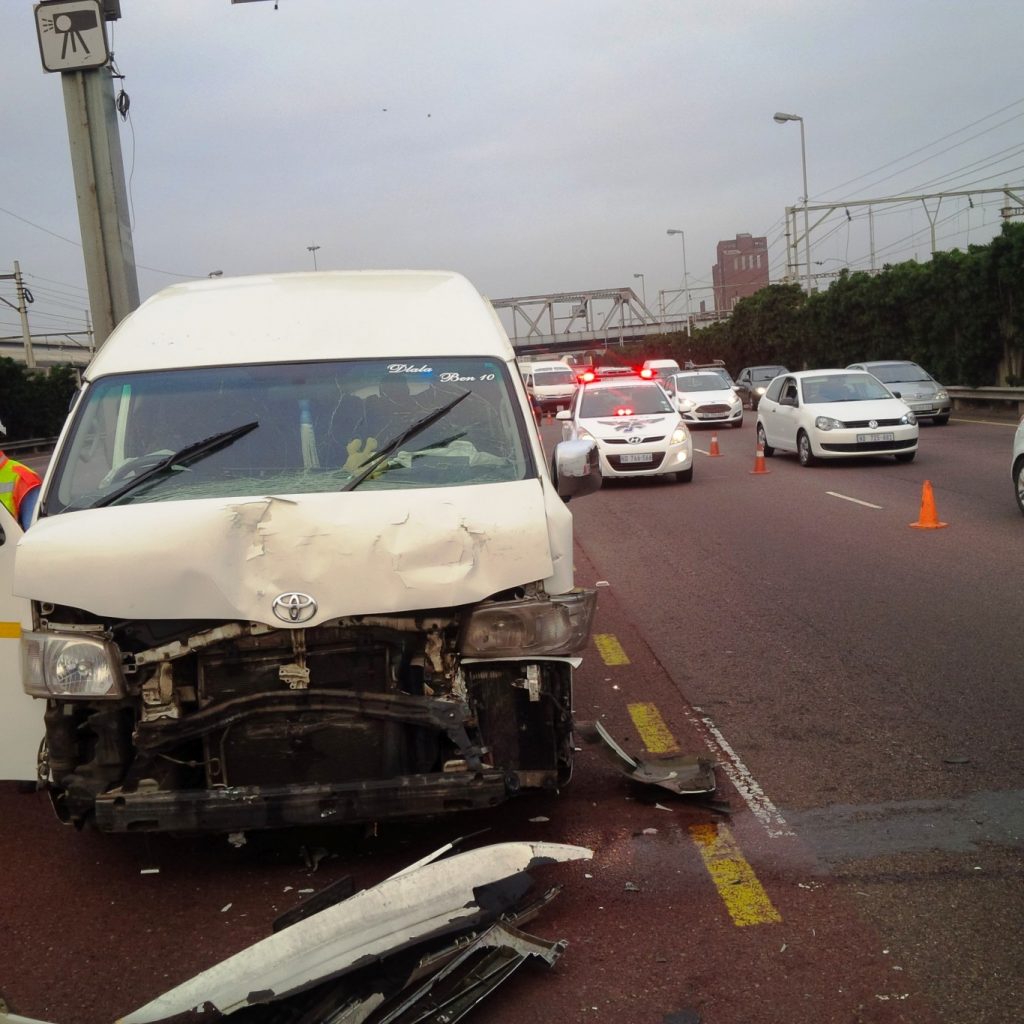 Twenty people have been left with various injuries after three taxis collided on the M4 Durban bound before Moore Road offramp Durban just before 7am today.
Rescue Care paramedics arrived on the scene to find that the three taxis had collided in a rear end collision. Paramedics found that twenty passengers from the three vehicles had sustained various injuries. Immediately more ambulances were called to assist with the number of injuries. Once all of the injured had been stabilized on the scene they were transported by various ambulances to various Hospitals for the further care that they required.
It is unclear what caused the collision however Metro Police were in attendance and will be investigating further.
Garrith Jamieson
Operations Director