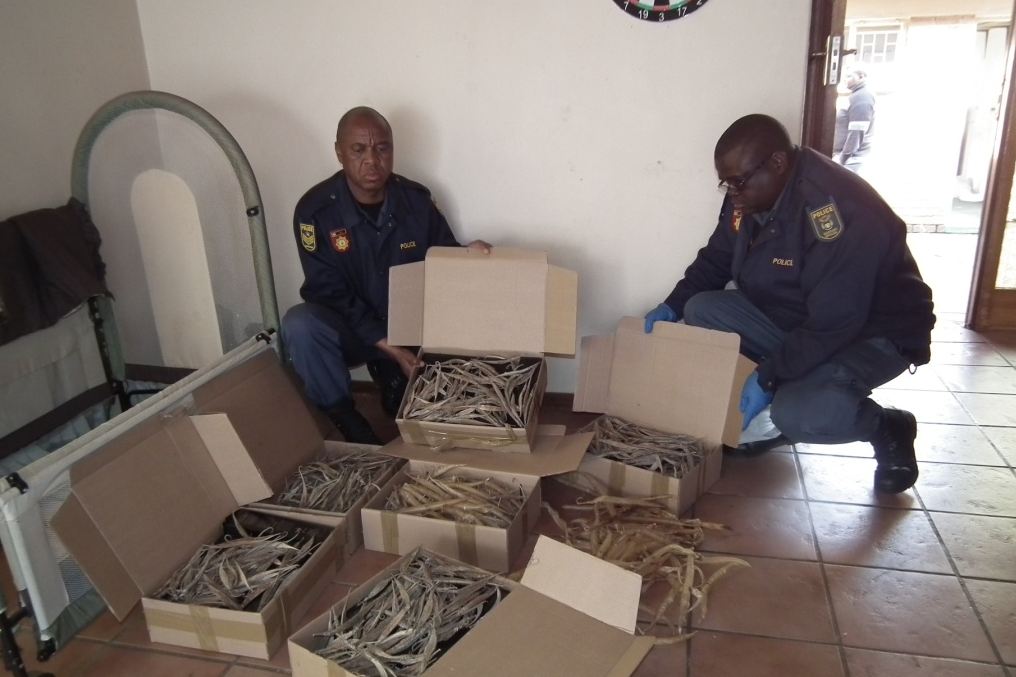 In their ongoing fight against the scourge of organized crime syndicates, the Police in Bloemfontein has made a significant breakthrough after raiding a house and confiscating a large quantity of dried seahorse, an endangered species, worth R50 000,00 on Wednesday, 30 July 2014.
The raid followed after the members the Hawks and Public Order Policing Unit acted on information received about an identified house and suspects involved in the illegal activities in Jack Van Rhyn Street in the Universitas suburb in Bloemfontein. During the raid, they discovered a large quantity of about 300 dried pieces of seahorse species contained in the six whisky boxes. It has also been established that these goods were destined for international markets. Subsequent investigations led to the arrest of a 33-year-old Chinese man who was found on the premises. Cash of R170 000, 00 was also confiscated during the raid.
The suspect, Chen Kong Lian appeared in the Bloemfontein Magistrates' Court this morning on charges of illegal possession of endangered species in terms of Act 18 of 1998, section 13 read with section 18 and he was granted a bail of R5 000,00.
Also view: